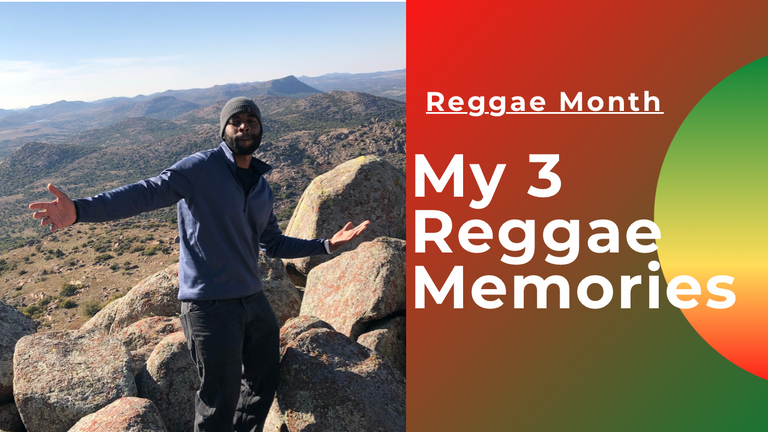 Lately I've been having fun meeting people in the Jahm tribe. There are lot of good vibes here, I'm really liking the feel of this tribe.
There's a blogging challenge going on for reggae month that's been pretty legit so far. I've been introduced to some new music that I've never heard before that was actually really dope. And I heard a track from Sean Paul that took me back to some good memories in my childhood.
---
The interesting thing about my list is that I'm from a place of the planet called Oklahoma. It's a little country place in the middle of the United States. So my relationship with reggae is a little different than others in the tribe but I hope you all can fell me.
---
Growing up I heard about Bob Marley, but No Letting Go by Wayne Wonder was the first reggae song I can remember hearing growing up.
It's seriously one of the most beautiful songs ever. It used to come on this infomercial all the time, and even now in 2020 if you play this it a party people love it...
The next one is a little newer, but like I say I grew up on hip-hop, and the first time I saw this video I remember thinking this girl got FLOW for real.
And the song just feels so good. Checkout Toast By Koffee
I'm going to cheat a little bit on by last one and go with a playlist. This playlist was playing during a lot of herb sessions in college.
It's just the sound that I think of when I think of reggae music. The whole thing is just straight fire though...
---
So there's 3 reggae memories from a Oklahoma born and raised millennial. It's dope how music can transfer energy across oceans, across time, and across cultures.
I grew up mostly on HipHop and R&B, but being a kid who grew up with YouTube I've actually found quite a bit of really good reggae music that I've enjoyed over the years. And now those vibes are connecting me with people all over the world!
Pretty crazy when you think about it!
---
But be sure to check out the original post for this blogging challenge: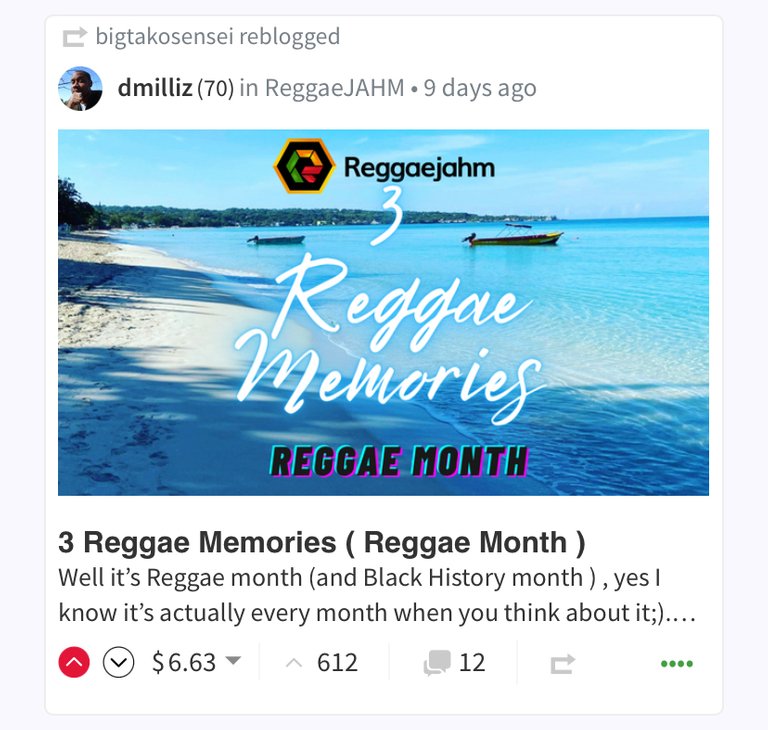 https://www.reggaejahm.com/@dmilliz/3-reggae-memories-reggae-month
---
Create a FREE Hive account to here:
https://hiveonboard.com/?ref=bigtakosensei
✌🏾