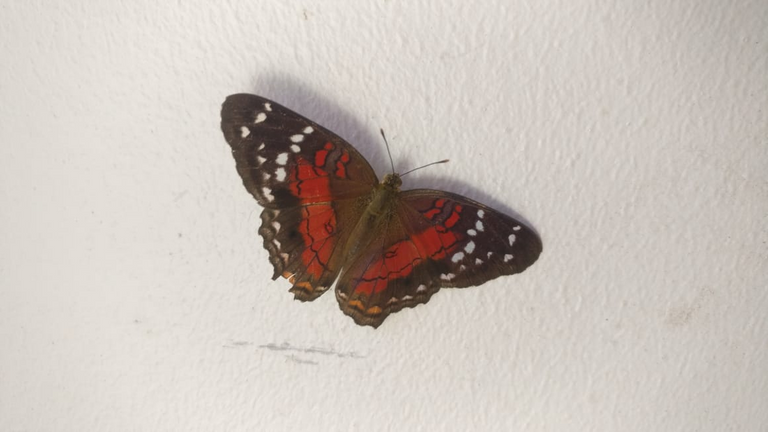 So there I was, one my out of the office building, when I spotted this guy on the wall near the back entrance. I usually don't have much luck getting closeups of butterflies, but I guess the macro gods were shining their lights upon, as this fella did not budge one bit as I approached as stealthily as possible. The first picture is the best shot I got.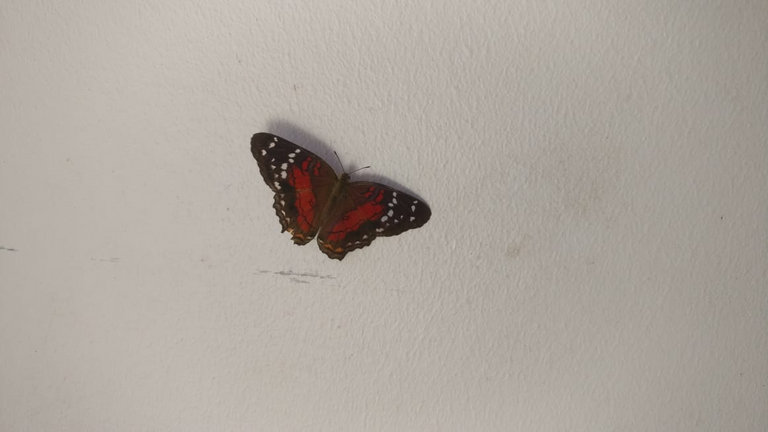 Taking the picture obviously got me interested in what type of butterfly this was, so I tried the first method that came to mind, google image reverse searching. The search result told me that this was a Monarch, but as it is clearly not a Monarch I was back to square one. So then I thought, the google algorithm probably is more focused on North-American types of insect. So I narrowed my search to butterfly families in South-America. I live in Suriname by the way, which is in South-America, if the previous statement didn't make any sense yet.
I immediately recognized my guy in one of the pictures. Turns out this is a Scarlet Peacock, native to South-America. The proper Latin name would then be Anartia Amathea. It's locality according to Wikipedia is Suriname, meaning that this is the center of where its type is most concentrated.
https://en.wikipedia.org/wiki/Anartia_amathea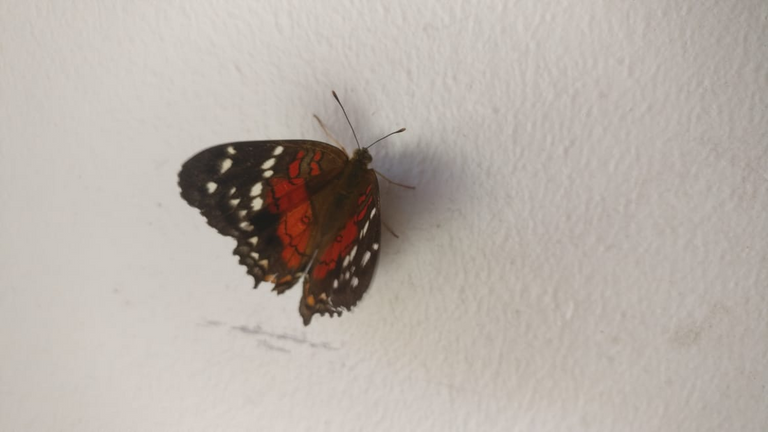 So it seems this is quite common in Suriname. It surely does not seem unfamiliar to me, but I am still proud of the shot. When I got too close he folded his wings and that was the end of the photoshoot.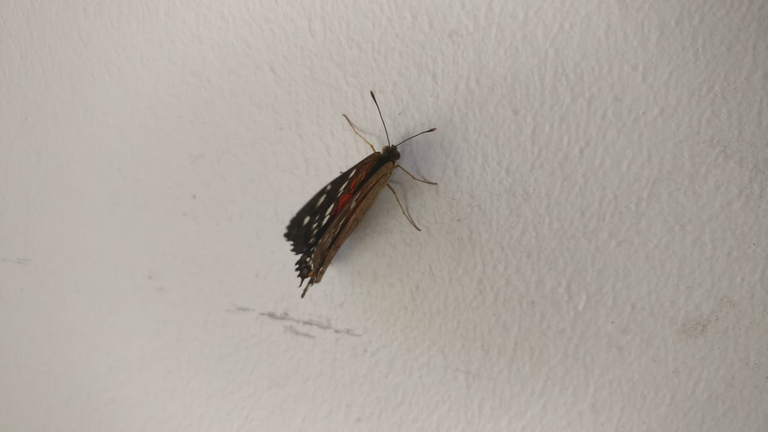 [ Uniquely Clever Sign Out Message Goes Here ]

Fascinating Insects Community