This tree sits in Suriname, a few kilometers out of the commercial and industrial areas. Far away from civilization, the sky shines differently, in daytime as well as at night. Natural colors flow, well, naturally through the spectrum of your vision, and they bring you peace, a sense of calm, tranquility. This is the exact feeling I had just gazing at this tree, with the colors of the sky blending in through its leaves to greet me.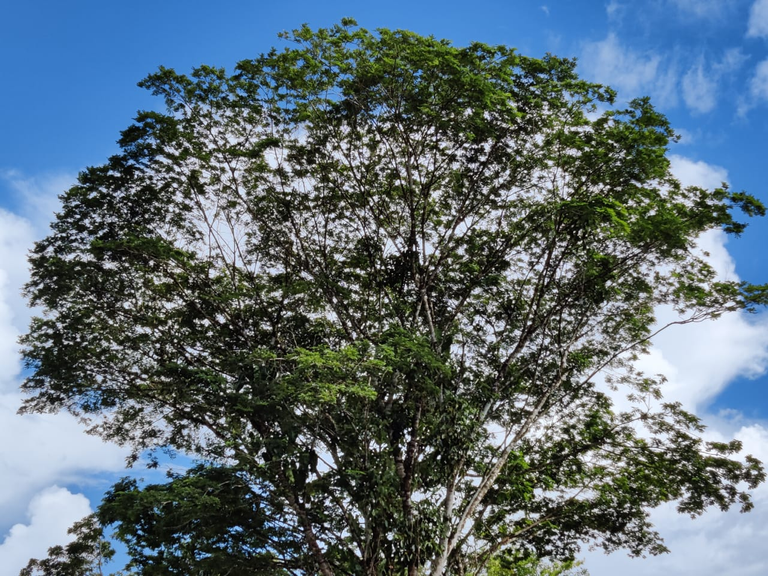 Motivated by @barski's daily displays of art, I decided to share some of my own findings on here as well. Thanks for the inspiration.
This picture was taken with a OnePlus 8T and was not manually edited by me. What the camera software does nowadays is another point. I took it during a recent vacation locally in Suriname.
What do you see?

[ Uniquely Clever Sign Out Message Goes Here ]