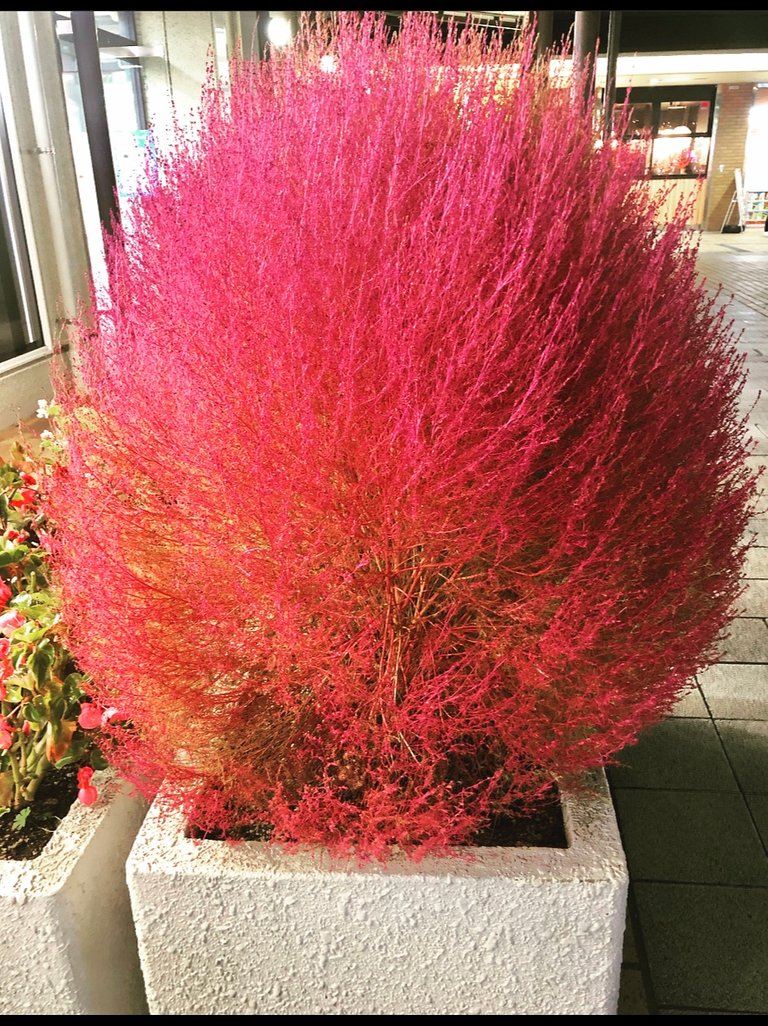 Summer cypress turning red in autumn.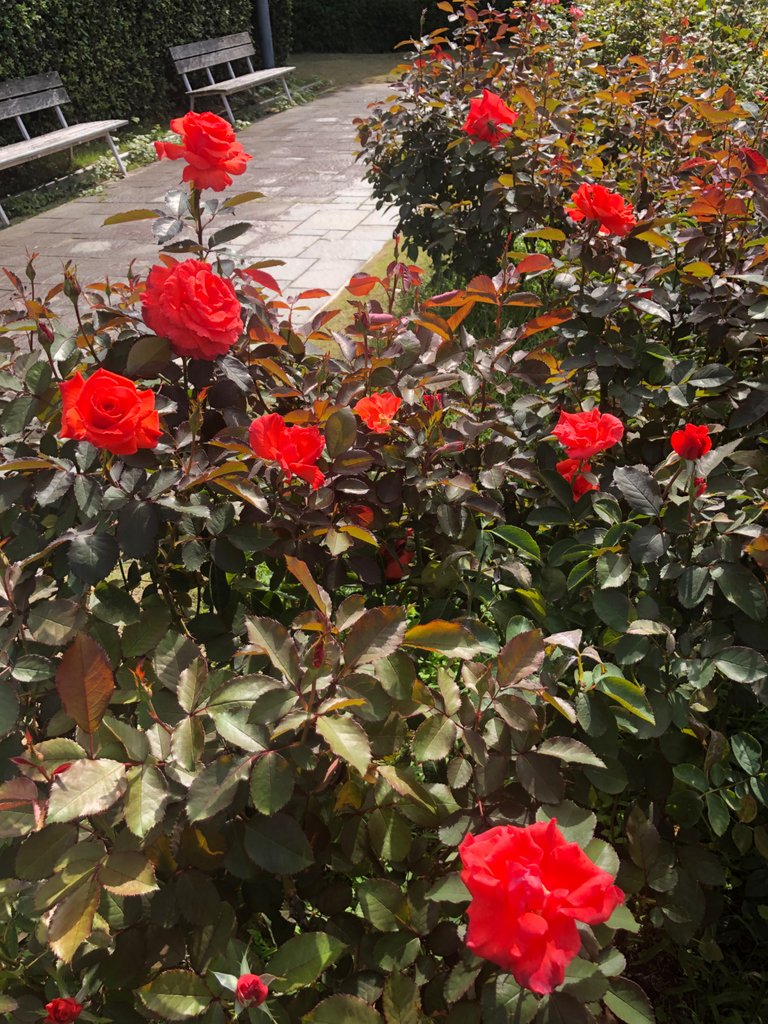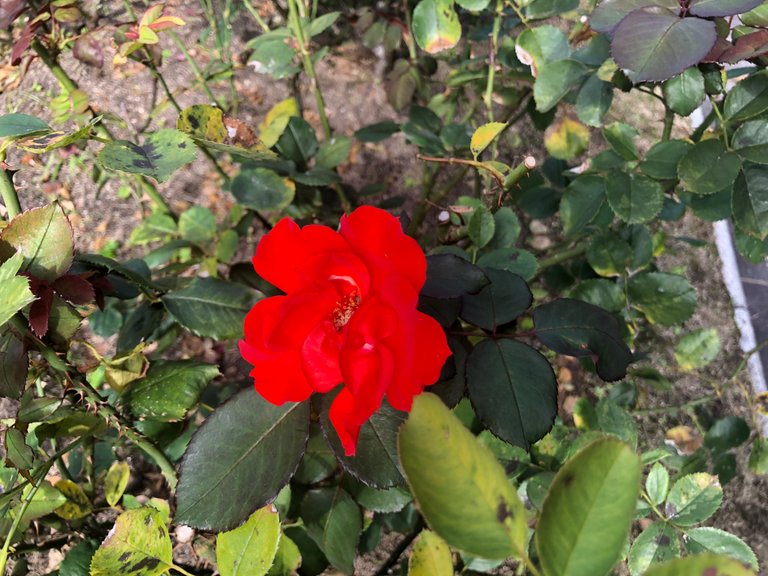 Red roses at one of my favorite public gardens.
Hi hivers and hivegardeners.
Last week I did something unusual.
I left work during my break hours, drove to my favorite park about fifteen minutes away, walked through the gardens, admired the roses and other flowers, then headed back to work. I'd usually be at work finding some other stuff to occupy my time. I hadn't been to that park in a long while and it was my first time going there from work. Just walking through the gardens brought such life to my day. I could feel my body relax as I admired petals, the different hues of flowers, trees, water fountains and other attractions in the park and gardens.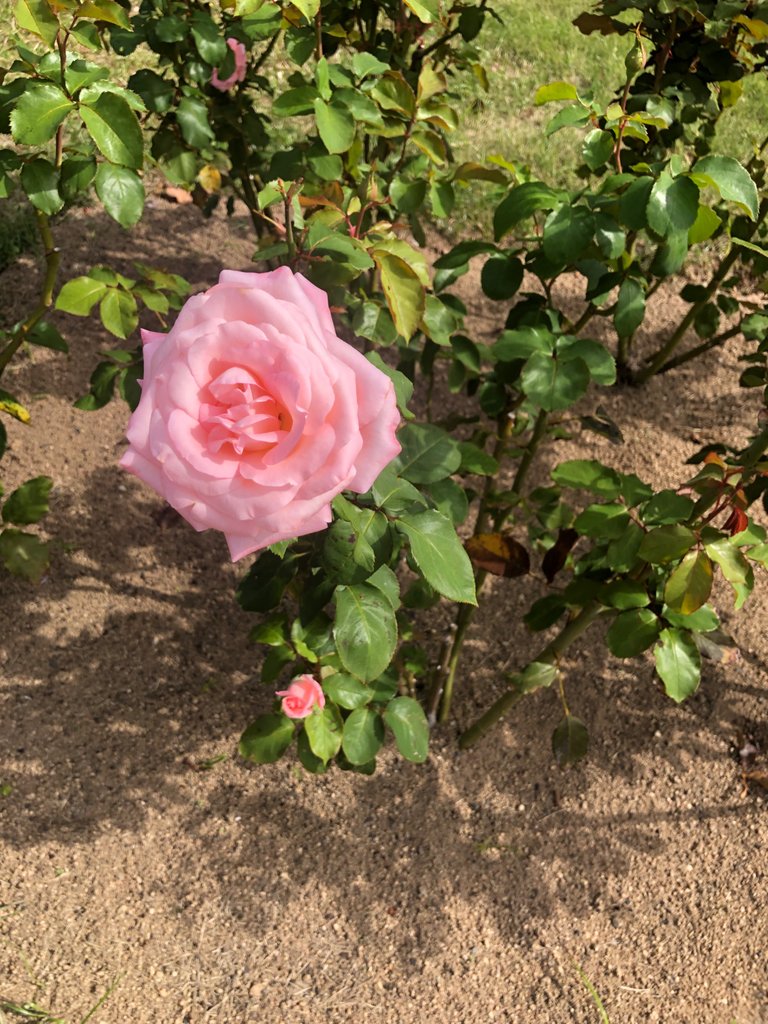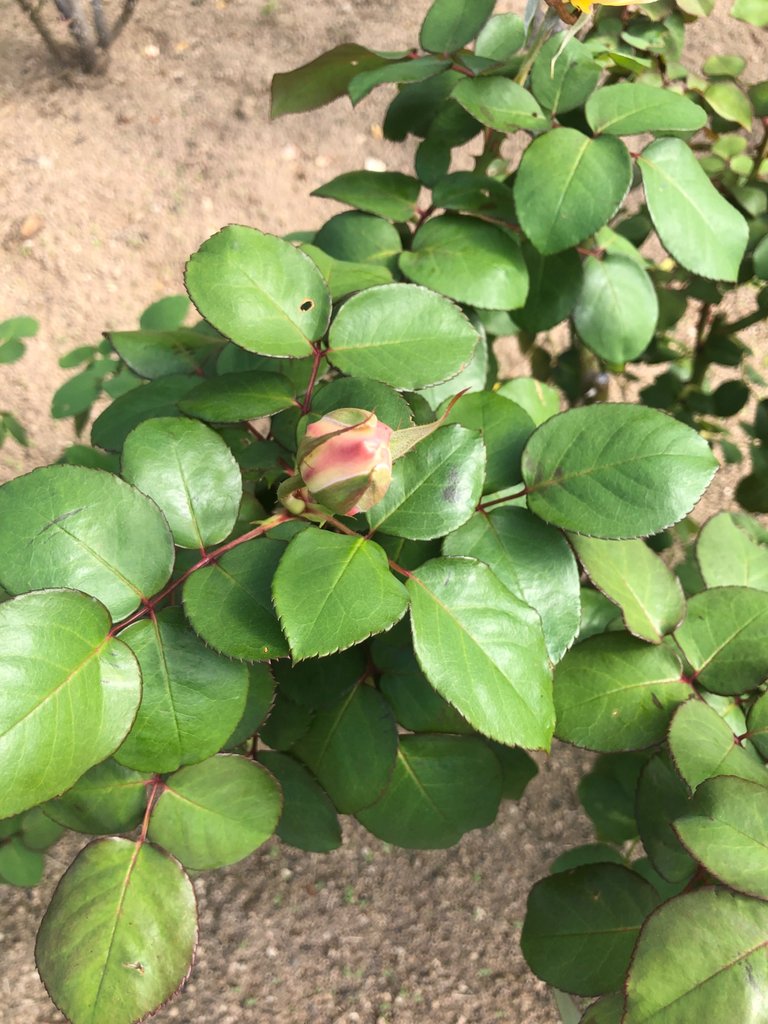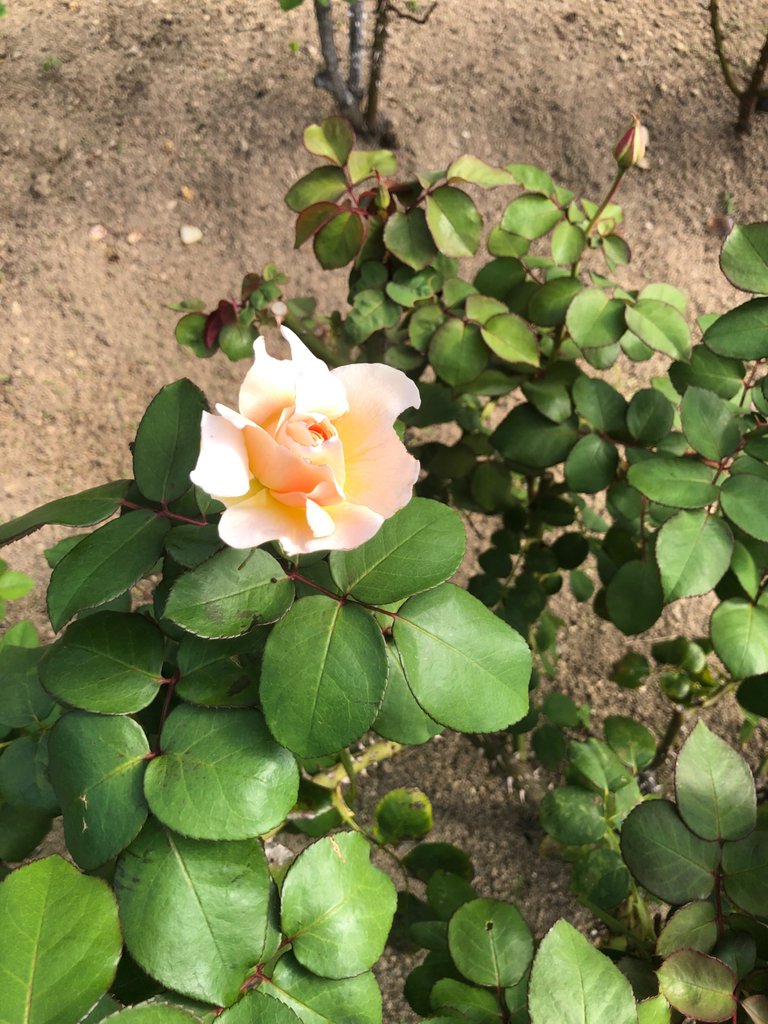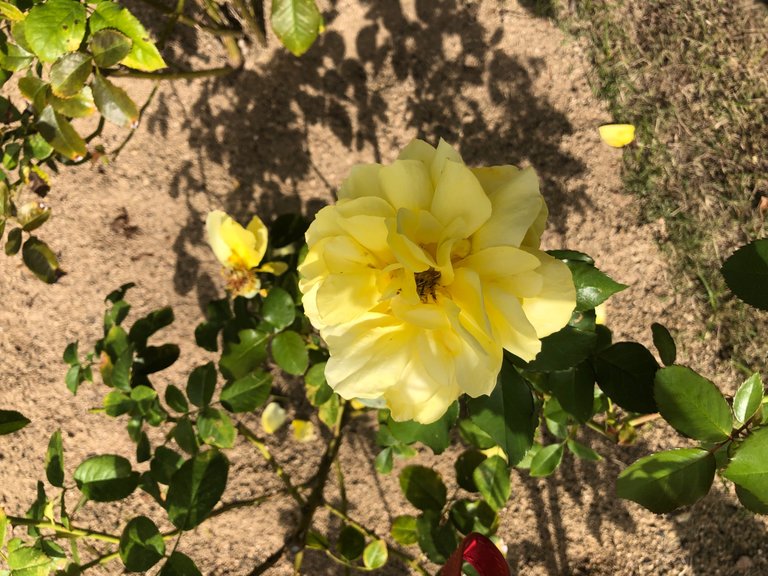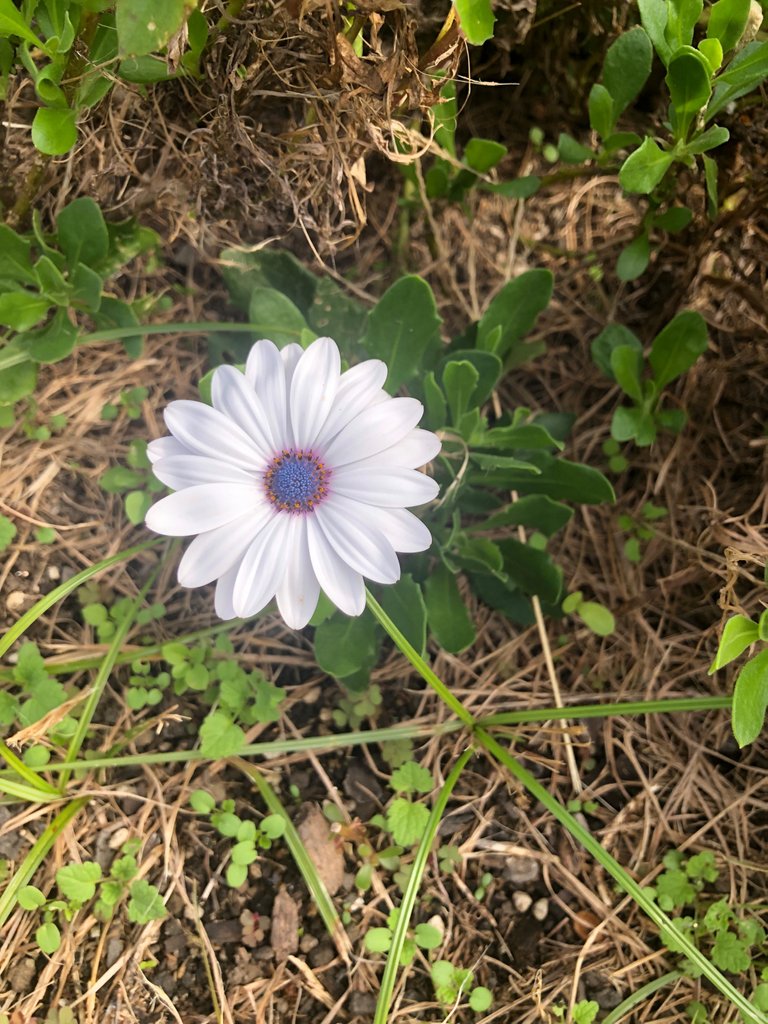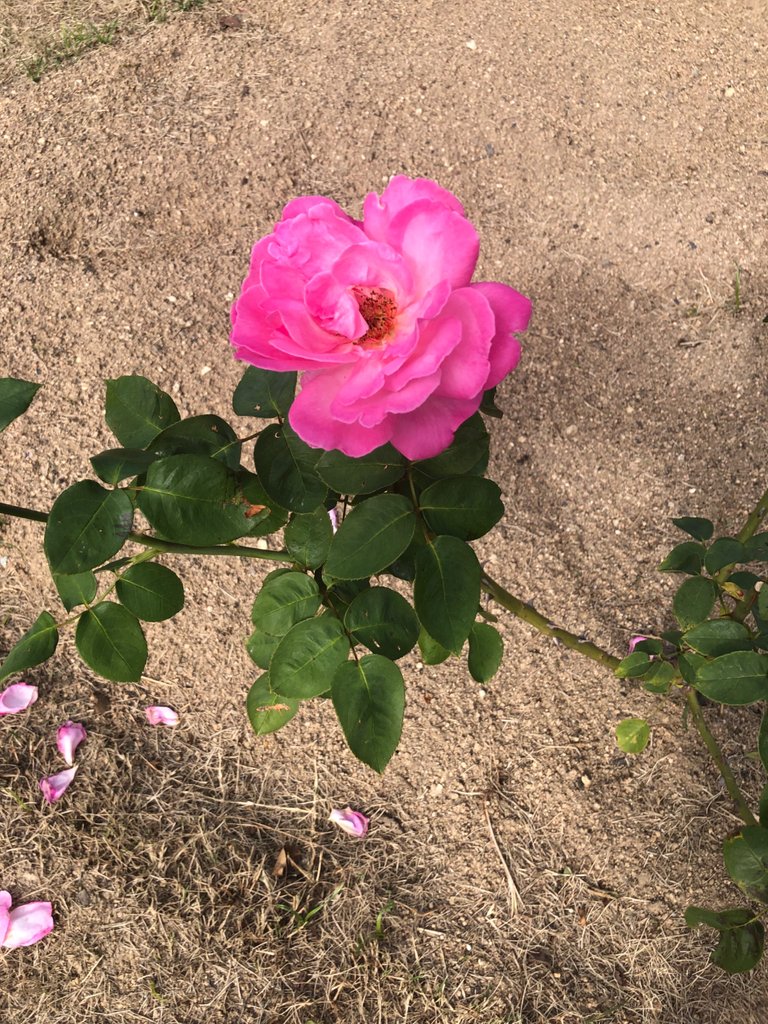 Life isn't exactly a walk in the park or through the gardens. Life isn't a bed of roses. It has its thorns, it's ups, its downs, its roundabouts, it's sways, it's distractions, it's challenges.
Taking the walk however, can add light, joy, happiness,new awareness, new perspectives, color and brightness to your day, your week, your life.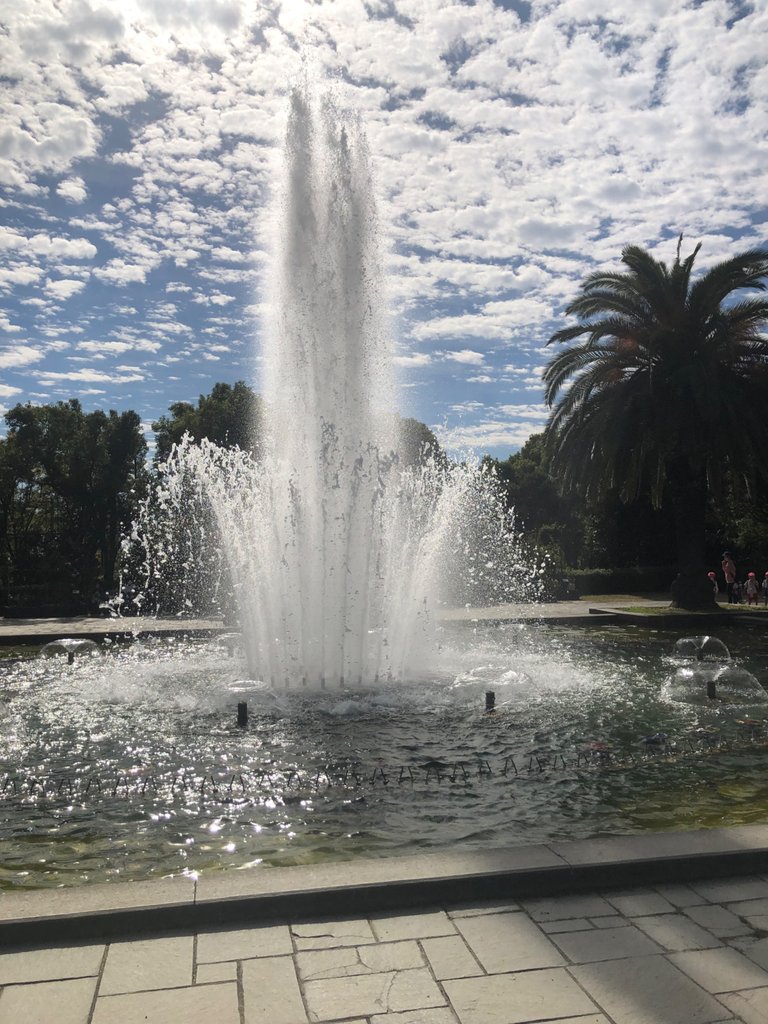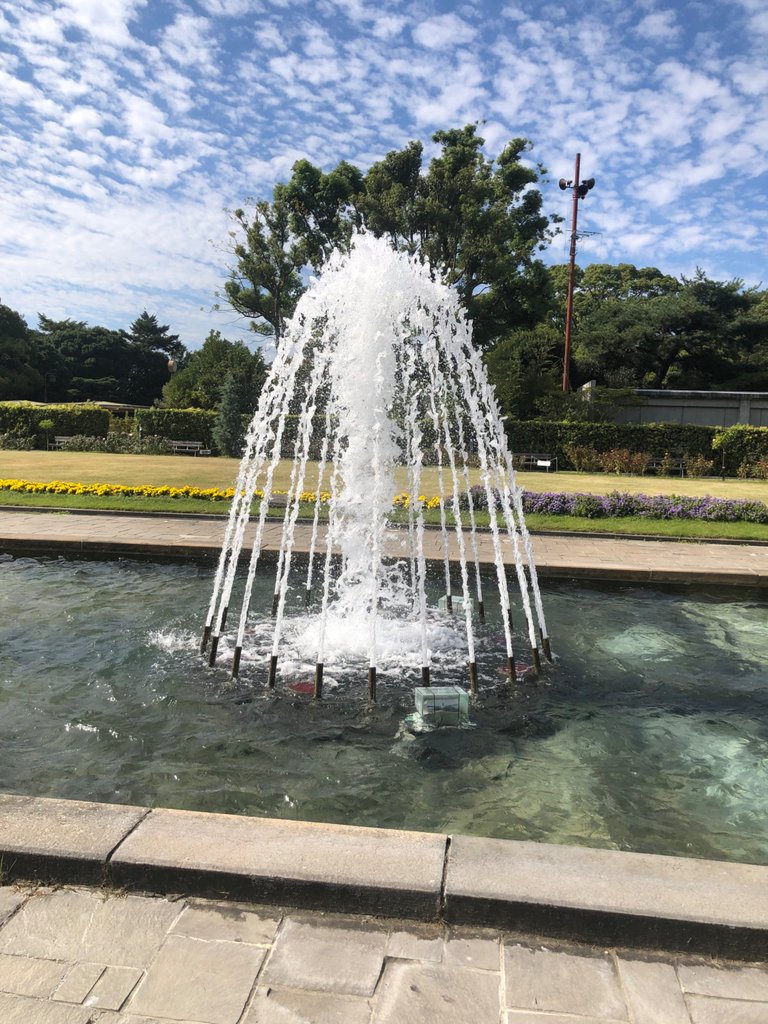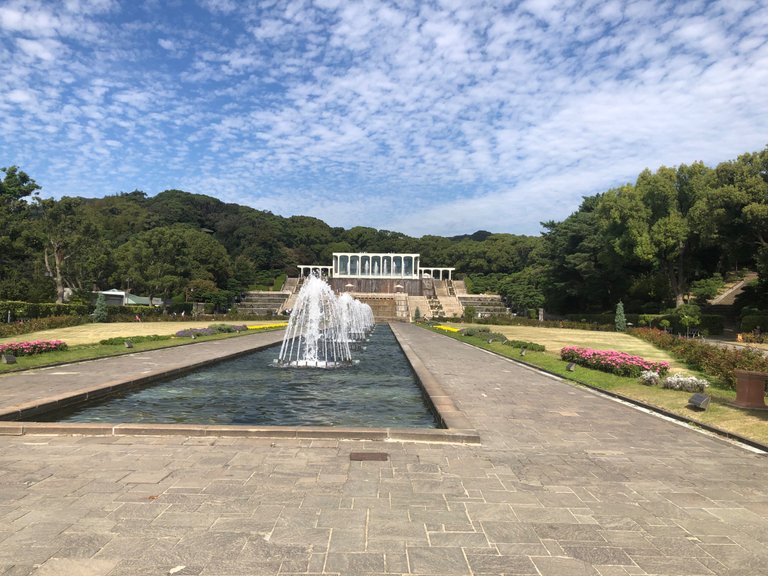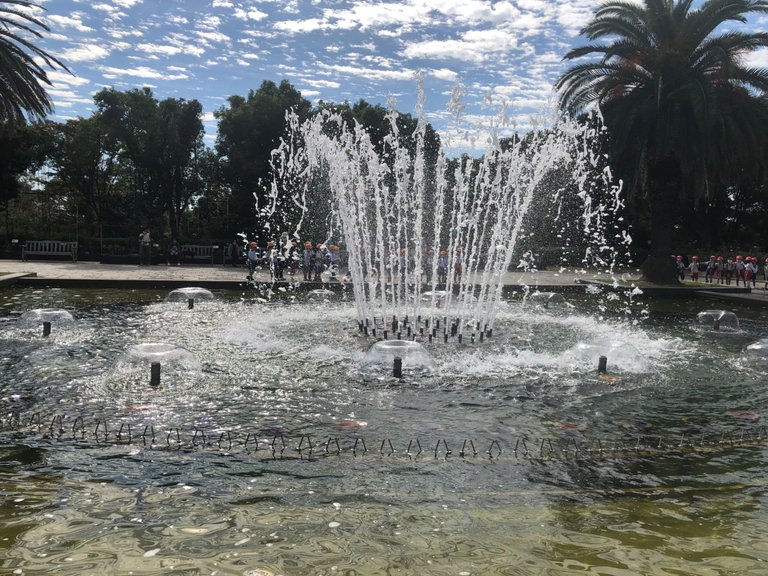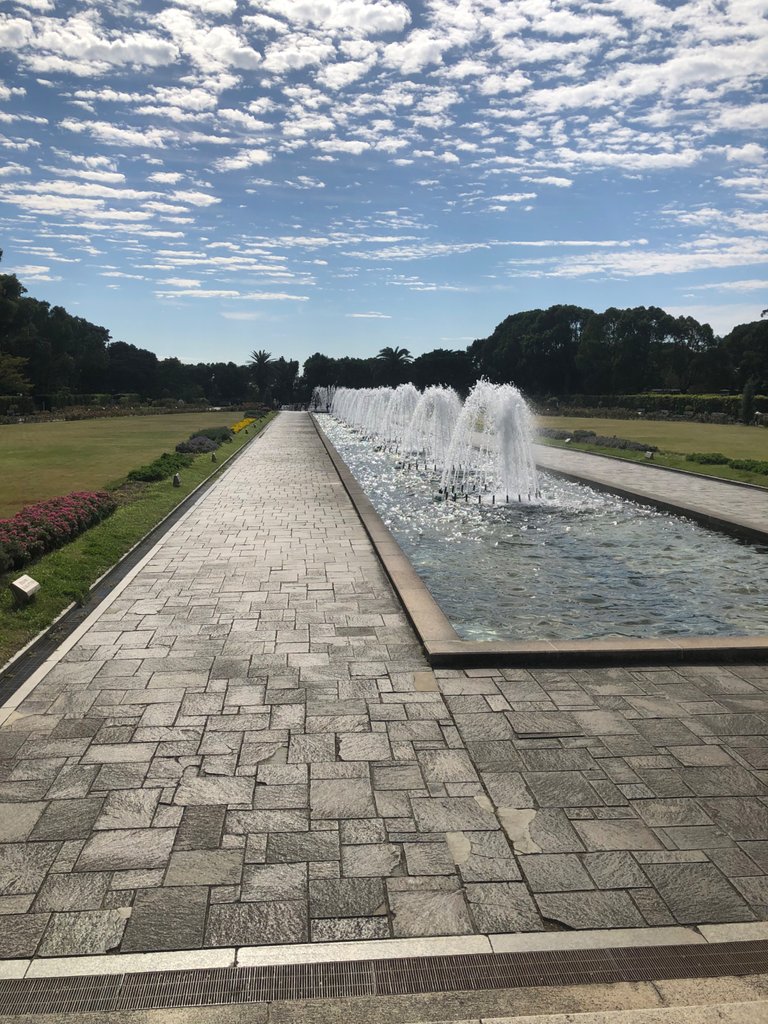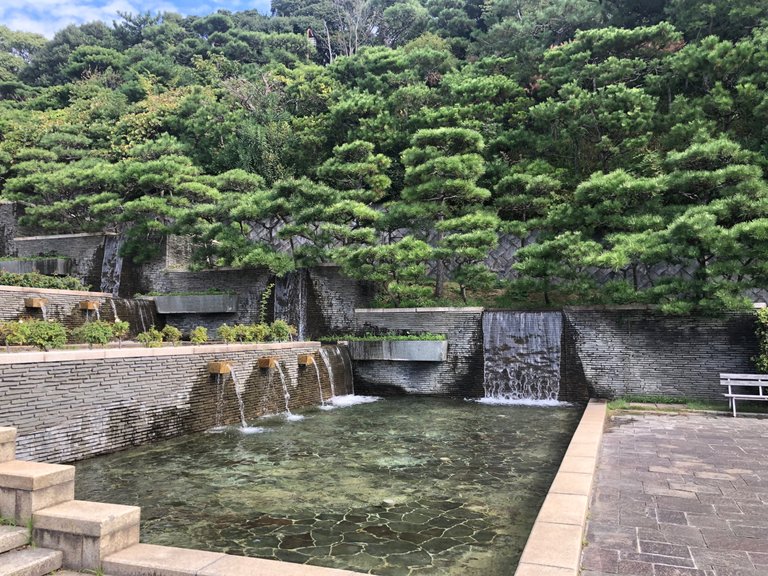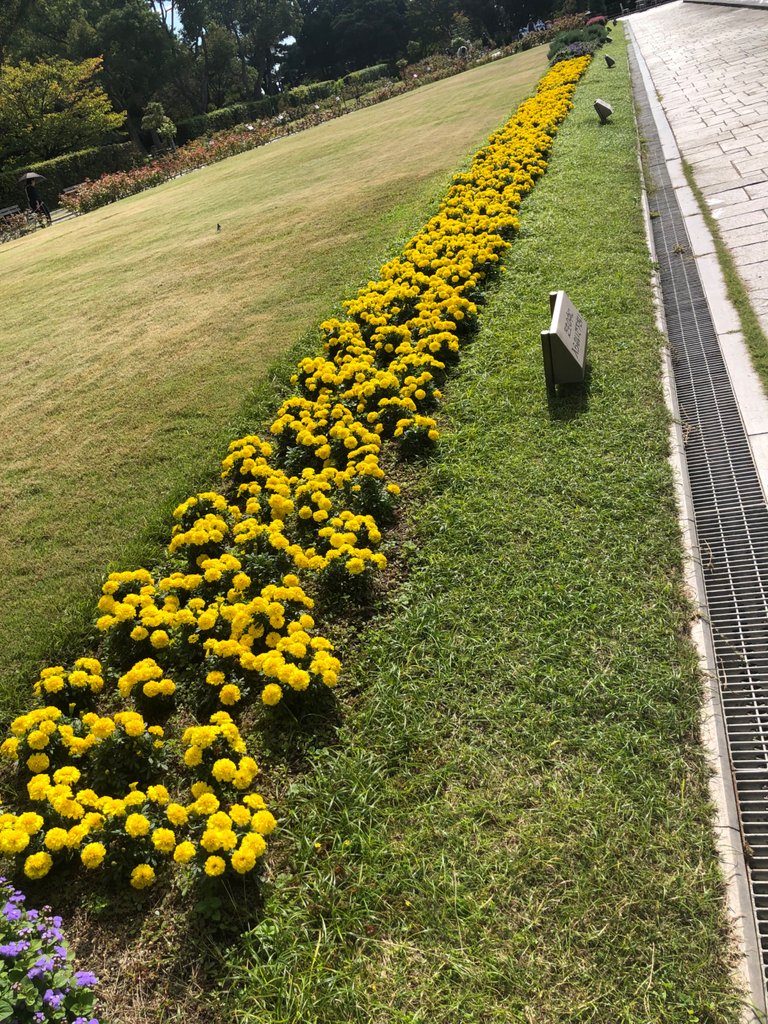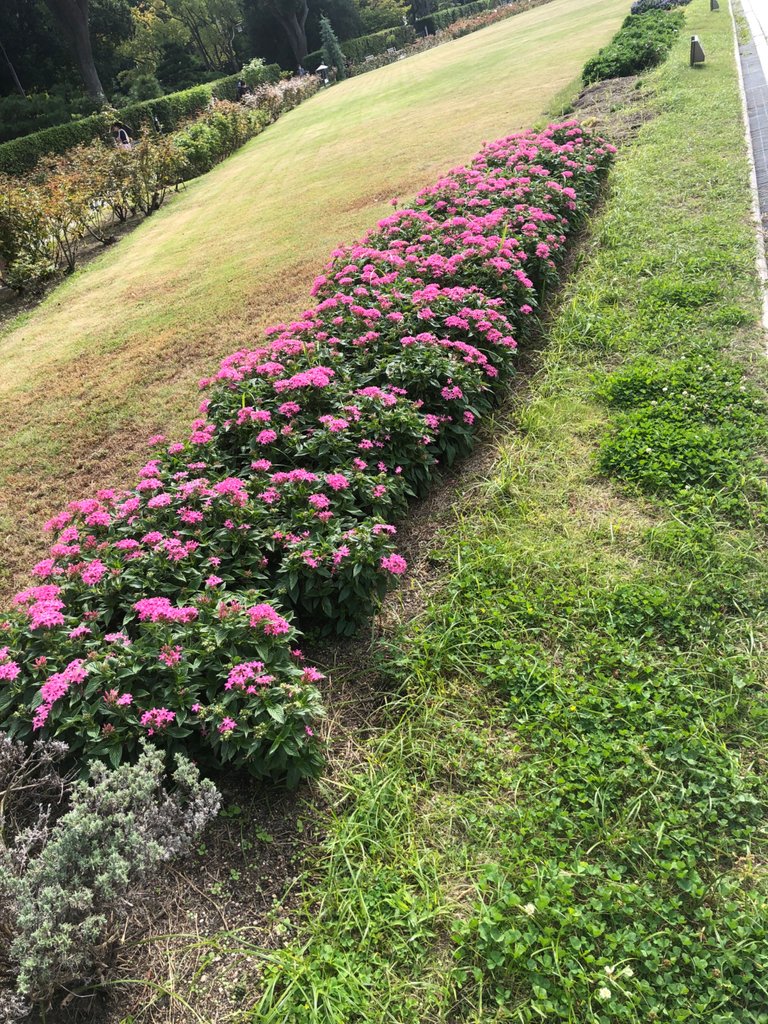 My stroll through the gardens was so refreshing. I saw groups of adults, groups of school children, photographers, groups of friends and families, all enjoying the lovely gardens and the beautiful environment of nature.
Taking more strolls is certainly what I would like to and plan to do.
How about you?
When was the last time you took a stroll through a garden?
When was the last time you stopped to admire the flowers in your own garden?
Let's enjoy the walk of life.
Have a great weekend. 😃🎶