---
I am still recovering from jetlag and catching up on ASEAN Hive Community curation and engagement, but I wanted to share this news and special moment with you all.
The Nightmare Is (Almost) Over 🙌
     I am back with my family again in Cambodia after an unintended 3-year exodus in Ecuador/Suriname caused by COVID-19 international bureaucratic stupidity and related visa issues. If you have read any of my blog posts the last 3 years, you probably have a basic understanding of my family's ordeal being stranded abroad in an unfamiliar land and having to cope with Suriname's economic collapse and a global pandemic on top of that.
     We attempted US immigration and also a return to Cambodia, but both were denied. What was supposed to be a multipurpose one to two month trip abroad to get married, have a honeymoon, and also introduce my American family to my Cambodian family, ended up being the most epic struggle and fight for day-to-day survival and basic human/family rights we all have ever endured.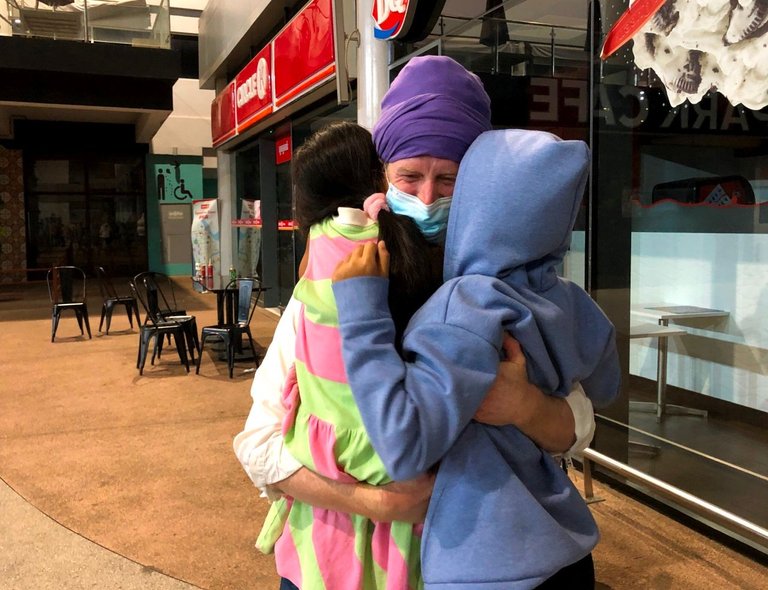 The bitterness in my heart towards the politicians and bureaucrats responsible for the hell my family lived through the last three years will take a long time to fade, but for now I am simply rejoicing and can't stop staring at my lovely ladies. The ordeal to get out of the USA (and into Cambodia) was also full of hurdles (and a bribe), and I was actually the last person to board the plane in S. Korea, having been held back because my COVID-19 test didn't have a stamp or signature.
     I had actually spent a total of $700 to rent a car, hotel, and pay for a PCR test at a facility far from the countryside where I was staying in the USA, conveniently located inside the Indianapolis Airport that I'd be departing from a few days later, albeit only with a negative COVID test result. After already having slowly lost everything over the last three years, I was not happy about this added cost.
     The testing facility that conducted my COVID test only offered results only via e-mail, and refused to sign or stamp my test, something I made clear is required for my entry into Cambodia. I asked them to call the lab downtown and arrange a signature (which they did), so I spent my last day in the USA frantically running around downtown Indianapolis searching for a well-hidden and unmarked laboratory in a random skyscraper.
     I was told I could only come to the facility between 2 and 4 o'clock, and after finally finding it, the elevator was locked and they didn't answer their phone either. After sitting for an hour downstairs I saw a janitor and asked him if I was indeed sitting below a COVID testing lab. He told me I was and I asked kindly if he could use his ID card to open the elevator and run upstairs to confirm my appointment with them.
     Of course they didn't know who I was or anything about me needing a signature or stamp on my test. They weren't aware of my supposed appointment, my request was denied, and I flew out the next day knowing I may be prevented boarding my connection flight in S. Korea, and thus deported back to the USA. Well, I was prevented boarding my connecting flight in S. Korea, but eventually allowed on as the last passenger after a hellish situation involving more stupid bureaucrats trying to please the "paper tiger," a situation which nearly caused me to lash out and have a panic attack.
📺 Stay Tuned...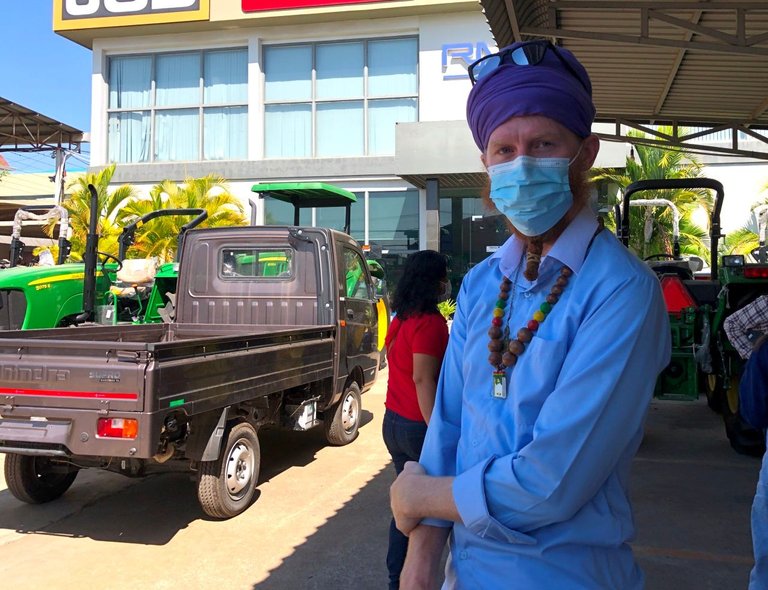 The main thing is that I am here with my family in Phnom Penh now, and how disgusting our low-budget guesthouse room is absolutely inconsequential. I feel like a King even though I have to occasionally hit a rat with a broomstick just to get in our room. I'm not familiar with Phnom Penh's geography, but the universe has a good sense of humor. We happen to be staying on a sex tourist street, so everywhere we look it's just old fat white guys with questionably young Khmer teenage girls wandering around for cheap beers.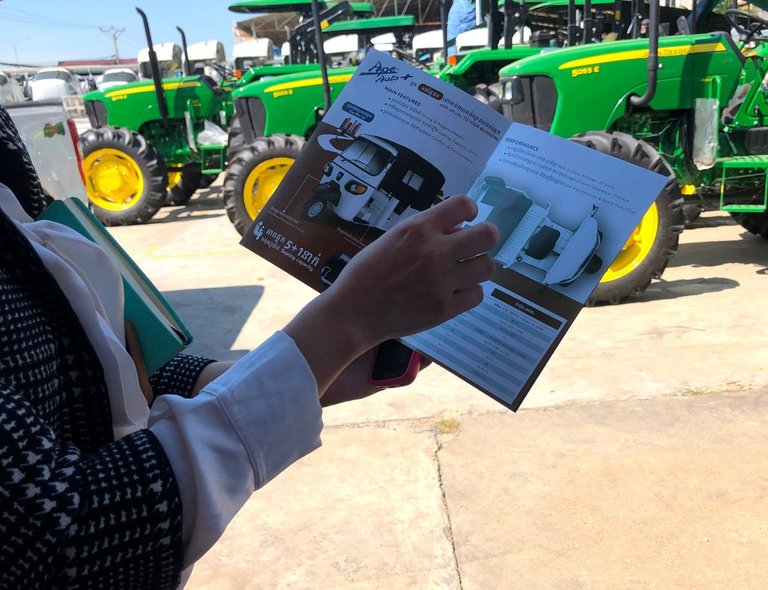 I'm gonna go ahead and finish this post here, it's 1:00am and I still have to proofread and publish Srey-Yuu's (1 day late) Top 3 for the ASEAN Hive Community before going to bed, and do some curation for which I am still 3 days behind on. Soon I'll have to manage my time and self-imposed responsibilities for ASEAN Hive in a way that allows me to begin posting again daily from my personal profile, something I miss very much, even though I would love to continue to read and comment on every single post published within the friendliest community on Hive.
     So I will leave you with the above picture of a saleswoman holding a brochure for something I just placed a $200 deposit on. Hint.....it's 435cc's of diesel fury and it's not a John Deere tractor. Later this week you'll all get to see our new "home." It will comfortably s̶e̶a̶t̶ ̶6̶ ̶p̶a̶s̶s̶e̶n̶g̶e̶r̶s̶ accommodate 6 guests. Surprise ruined?

CLICK HERE TO JOIN HIVE AND START EARNING CRYPTO LIKE US
---
▶️ 3Speak