This is simply a fun photo contest for people to share "any kind of photo" that reflects a feeling of well-being or happiness. At least that's my interpretation of what is required for this photo challenge!
Any kind of pretty flowers in my garden make me happy, especially when they are such an attractive shape and smell!
Below is my latest entry for the BNW Photography Challenge!
Photo Title: A Purple Trailing Clematis Flower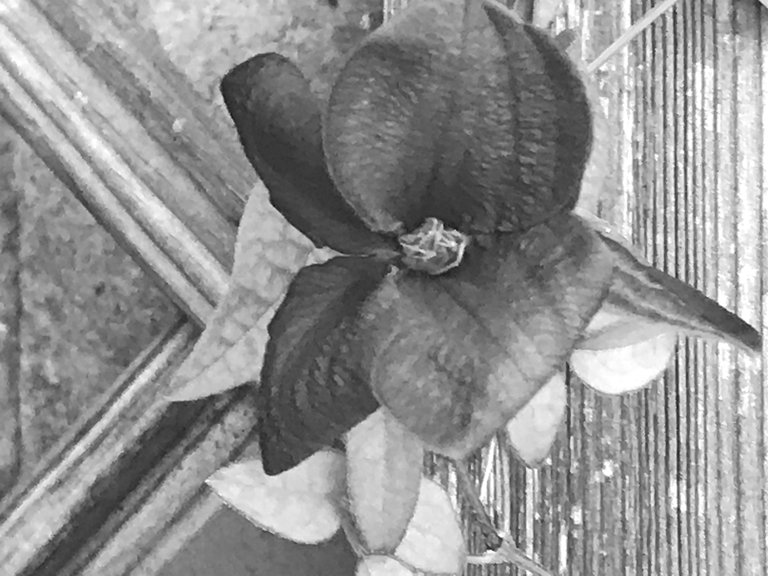 The Rules to follow in this Black & White photography challenge:
• Black and white images that represent any positive meaning in life.
• Present one or two images every day.
• You may add people if you want.
• No explanation.
• Use the tag > #bnwphotography < as your first tag.
Nothing else to say really, as the image says everything required!
The above Photo was taken by me with an Apple iPhone
[ Strictly Copyright ©2022 ©andy4475 ]
Photo Location: Surrey, England, United Kingdom 🇬🇧
Many Thanks for visiting, see you all again very soon... 🙋‍♂️