Sometimes, I think that life works in a very similar way to Nature. Today I walked a different path through woodland and ended up at a dead end. The undergrowth was just to thick to scramble through, so I had to backtrack a little, and go a different way. Real life can have many twists and turns before we all find the right path to travel along.
Eventually I came back to the lake just in time to spot this beautiful solitary Swan on the lake and take a quick snap of him/her. Swans are such magical creatures, and much appreciated the stale half-loaf of bread that I gave to them all. Many more appeared from somewhere, after I got the bread out LOL ~ That often happens!
If possible, try watching and listening to any Music or Travel themed ©YouTube Videos on a High Definition "Wide Screen" TV. As the overall experience will be greatly improved (in my opinion). Both in audio quality and visually enhanced.
Happy Irie Thurday everyone... 😎 Happy January!
As always, please enjoy the awesome Reggae Riddim.... 🎶🎧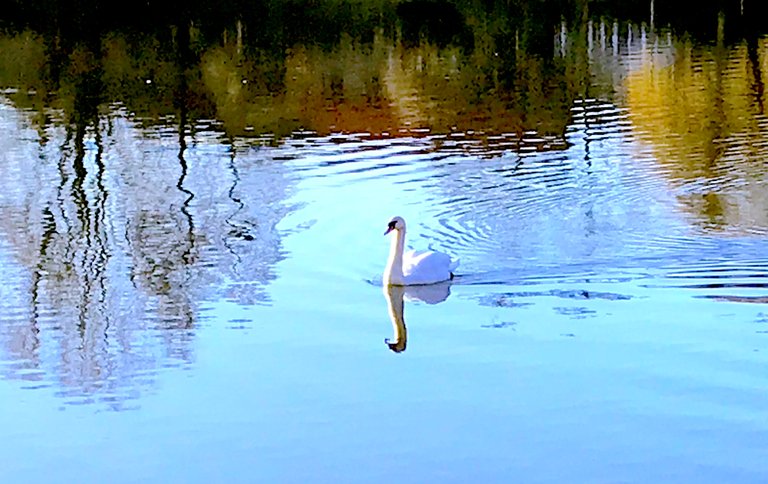 Above original photo was taken by me and "colour filter" adjusted in Photoshop software.
[ Strictly Copyright ©2022 ©andy4475 ]
Now for some relaxing songs played in a "Bossa Nova" style, all mixed by various Music Artists and just perfect for listening to while walking with Nature (in my opinion).
Uploaded to ©YouTube by ©Music Brokers (with 979K subscribers).


Song Playlist: (short listing, there are many more songs).
01 00:00 On The Beach - Groove Da Praia, Shelly Sony & Luca Giacco
02 03:32 Precious - Amazonics
03 06:49 Love Hurts - Sarah Menescal
04 09:46 One Of These Nights - James Farrelli & Ituana
05 12:58 I Fall Apart - Sarah Menescal
06 16:37 More Than A Woman - Ituana
07 19:35 You Get What You Give - Amazonics
08 22:51 Company - Sarah Menescal
09 25:50 Suedehead - Urban Love Feat. Luca Giacco
10 28:49 Tape Loop - Ituana
11 32:01 Last Friday Night (T.G.I.F.) - Anakelly, Stereo Dub & Nova Bossa Ltd.
Please explore the very friendly #ReggaeJAHM Hive Community ... 😎
Lastly:
I also want to mention that the [ Music Community #BeatZchain Tribe ] is now hosting an exciting "Open Mic" event for Musicians, Producers & Music fans every THURSDAY on MSP-Waves ~ You can read more about this event on the initial @beatzchain Hive Account Post [here] (The image shown (below) is a "screen shot" from the post).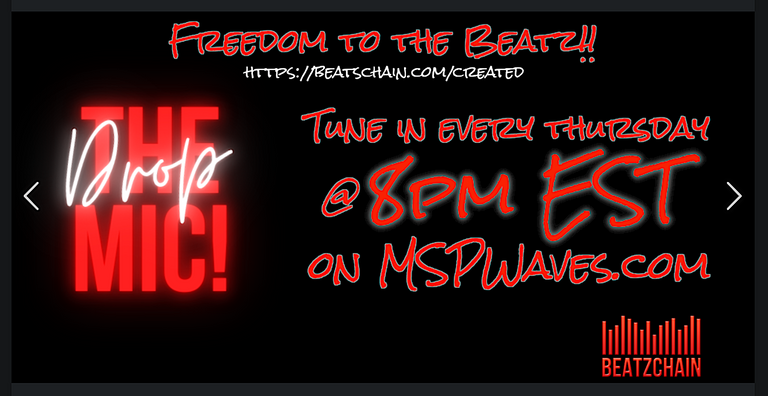 Many thanks for visiting me 🙋‍♂️
Your kind attention is very much appreciated 👍