---
AFRITUNES WEEK #82_Good Sin (Trumpet Cover) by @ovey10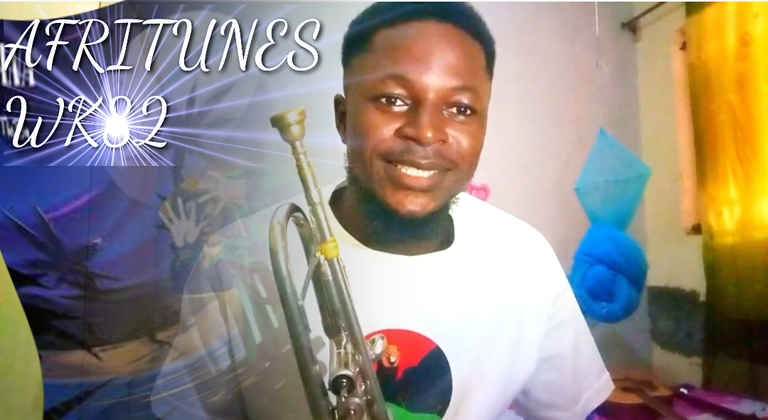 Image edited by me
Hello There, I welcome you to my blog once again.
This is an entry for Afritunes community week 82 and for this week I bring to us a cover of "Good Sin" by Olivetheboy.
This is one of the secular songs I fell in love with recently and if you ask me why I really cannot give detail reason why but I think the rhythm/beats of the song makes allot of sense to me. I don't know if among the sins there are good sins and there bad sins but according to the song writer he tried to justify the part of sin he wants to engage in as the good sin but my take on this is that sin is sin no matter how good it is and no matter how bad it is.
This song has been a hit on TikTok and other platforms recently and that's exactly where I got to listen to the famous Olivetheboy. This is his first song I've ever heard and hoping to hear more.
Before I live you to enjoy my piece I want to take this time out to wish you all a happy last day of the month and a happy new month in addy. I hope October comes with a lot of blessings that will beat your imagination. Thank you for always turning in and I hope you enjoy my trumpet vibes...
Thank You 🙏🙏

Lyrics"

Keep quiet keep quiet …
A moment of silence for my baby
Don't talk let me talk
Craze…
{Verse 1}
Loving You girl no get holyday
I do am all day everyday mmmm
I need no one like I need you
O nah nah
Loving u girl it get Pom Pom
shey you go know how I want de Pom Pom shey oo
I need no one like I need you o
Onah nah mm shower body down and come my lover mmm
Make I dirty you well with my love laa laa