---
Good day, Afritunes community!!!
It's another privilege to present my rendition to you guys. It's week 65 and for today, I did a cover song of one of the songs from a Nigerian artist I have always loved right from time. It has been a long time listening to her songs and she has never failed to bring out the best. The song is titled "Dansaki" by Lara George.
Lara George is a woman with great talent in singing. Her songs are always inspiring and amazing. It has been years of listening to her and still do today. Most of her songs I have enjoyed are: Ijoba Orun, He is Lord, Titi Kan, Komasi(Nobody like you), Kolebaje, Hallelujah, etc. These are songs I can sing from the beginning to the end and I hope to bring more from her someday.
---
---
Dansaki is a Yoruba word meaning "Hail". This is like eulogizing God for all He has done. This is more like praising Him for His faithfulness and helping you in all spheres of life. The reason I chose this song is how it resonated with me till now. I love hailing God and one thing I have come to realize is that God is always pleased with whoever can eulogize, hail and give accord to Him. This is a way of showing that the individual is grateful to God in all ways.
Despite the challenges happening, it shouldn't stop us from praising God as He dwells in praises. God is always happy and ready to bless the one who is always ready to give thanks and honour to God.
---
---
You wouldn't want to say God hasn't done something in your life. Of course, even if you cannot think of anything else, your existence today is by His grace and that alone is enough to thank Him. It is the reason we need to inculcate the habit of saying, "Thank you, Lord" each morning when we wake up and at night when we are about to retire to bed. God never stops blessing an individual who shows gratitude to and acknowledges Him.
As you can see, I decided to dance to the song as I can't do that while sitting down. I love dancing even though I don't know how to dance. This is why you are seeing Princess moving her body from left to right and vice versa. Lol, I hope you enjoy listening. I appreciate your time too and thanks for your support on my video.
---
---
I'm acknowledging you for who you are
For what you've done
In my life ohoh
I'm acknowledging you for who you are
Dansaki re
Dansaki re baba
The instrumental beat was downloaded from youtube.com
Thanks for your time on my blog.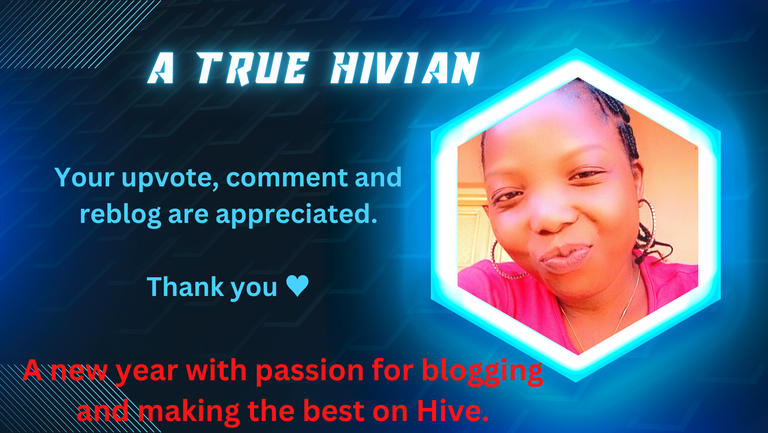 ---
▶️ 3Speak