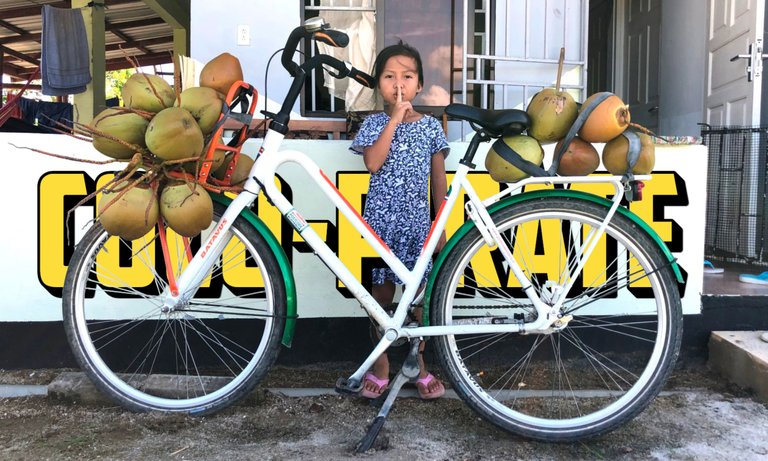 Surinamers beware!!! On the streets of Paramaribo there is a coco-pirate on the loose quietly picking coconuts from disrespected trees. 🥥🚴🏴‍☠️🌴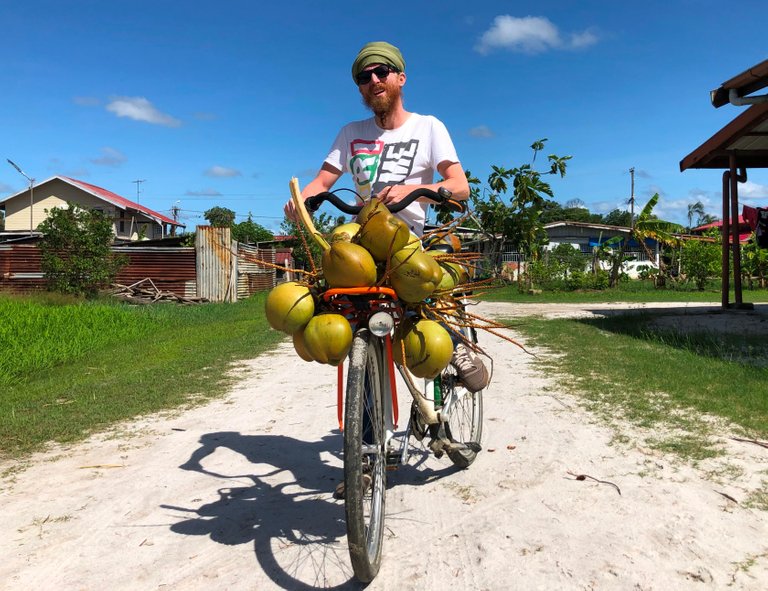 Don't look into, but my highly unqualified scientific study of the coconut situation in Suriname has concluded this country had the most amount of wasted coconuts on the face of the Earth.
     Seriously though, I am beginning to think Suriname has a real problem with coconuts, because they seem to enjoy the tree itself but have no desire to interact with the fruit in anyway. Cambodia, where I spent 10 years before coming to Suriname, has much more coconut trees than Suriname, but every single tree is spoken for, meaning someone nearby is keeping an eye on the tree waiting for the perfect moment to pick them.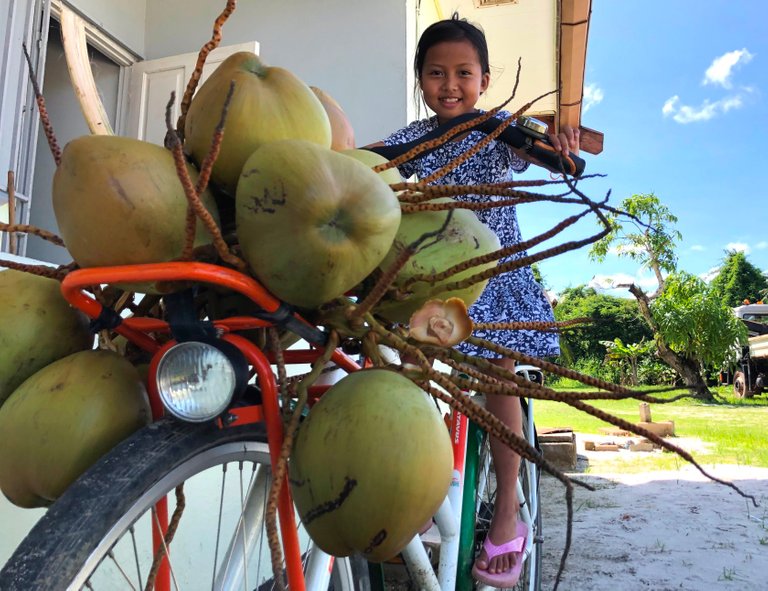 Our new neighborhood, Clevia, has thousands of unpicked coconuts within a kilometer of our apartment, and their fate is to fall off the tree and roll into ditch, as I regretfully see every day.
     As I already learned with wasted mangos, if you first politely ask the Surinamese homeowner to pick a few, they will demand supermarket prices, defeating the purpose. As the fruit is already going to waste, and we are in a much worse economic situation than the locals, I feel no guilt in returning later to pick like a ninja without asking.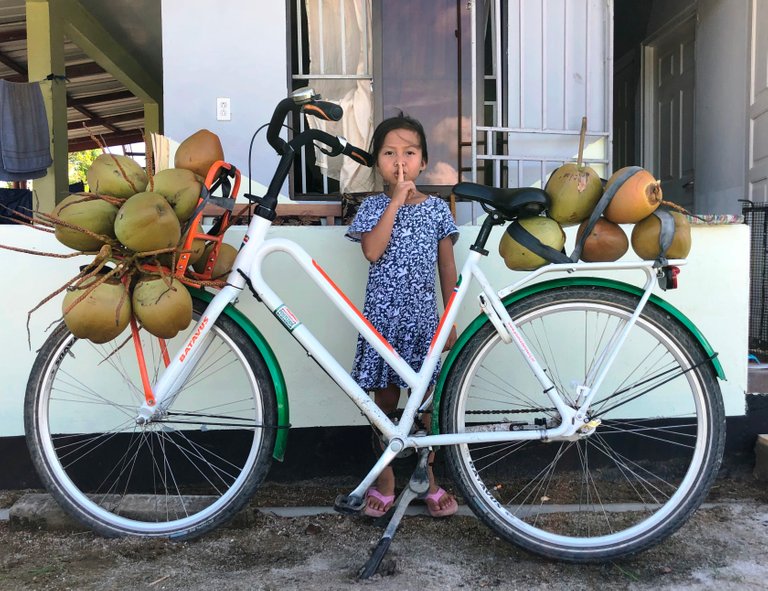 Private property is a cruel mistress because it is perfectly legal to own an orchard or a single tree and let everything go to waste, forbidding ones in need to reap a neglected bounty nature is trying provide us. In Cambodia the people don't let anything go to waste, so I've never been confronted with this ethical dilemna.
     Since Suriname began facing economic troubles, we've found the locals are trying to cheat us and take advantage of us much more than before, and it really does feel like it's an us against them kind of life here in Suriname, and I will do whatever I have to to take care of my family as long as world goverments deny us freedom of movement and self-help.
     Today coconuts were on the pirate foraging menu, so I sat off alone to surprise the family with a whole branch, around 20 coconuts, and probably 50 kilos on more on the front of the bike. I definitely got a lot of looks from the locals as I slowly pedaled back home with an entire branch on the front of my bike. Funny thing is, I would gladly pay for coconuts if someone was selling them anywhere remotely close to us.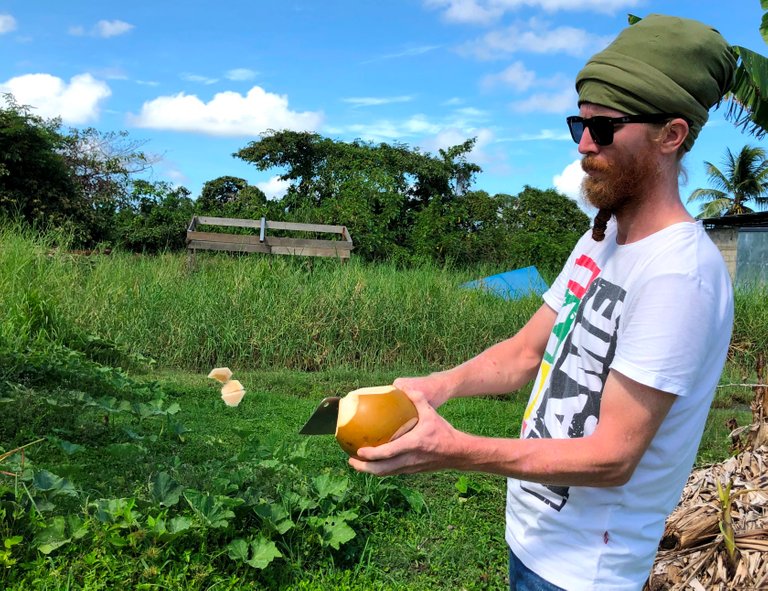 When I arrived home, the internal ethical dilemma vanished when I saw the look on my daughters' faces. It was as if Dad had gone out and captured clouds from the sky like a superhero. These coconuts were picked just outside the fence of a home I've been eyeing for weeks, and they have been repeat offenders, allowing coconut after coconut to roll into the swamp next to the tree. I gladly accept all karma coming my way.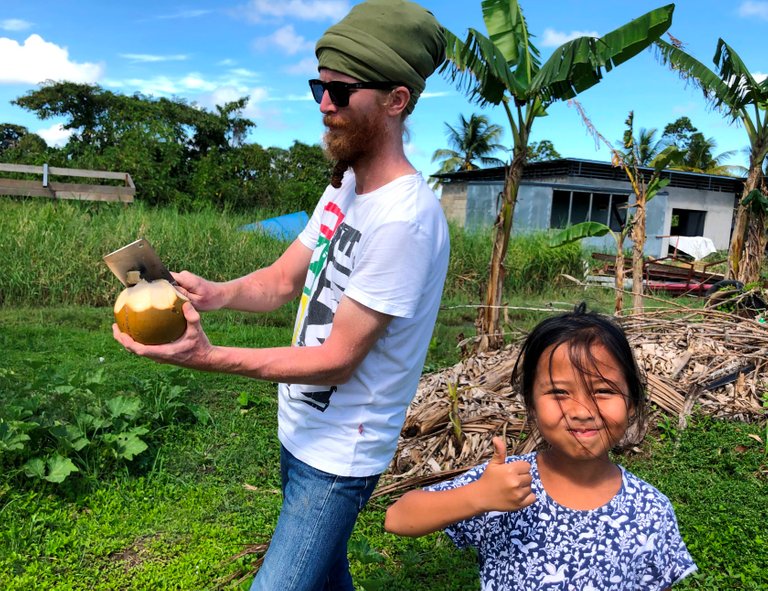 Some kids want the latest fashion trends or the latest gaming system, but my daughters enjoy the simple things of life, and I can't give enough thanks for that. We love, love, love coconuts if you can't tell!!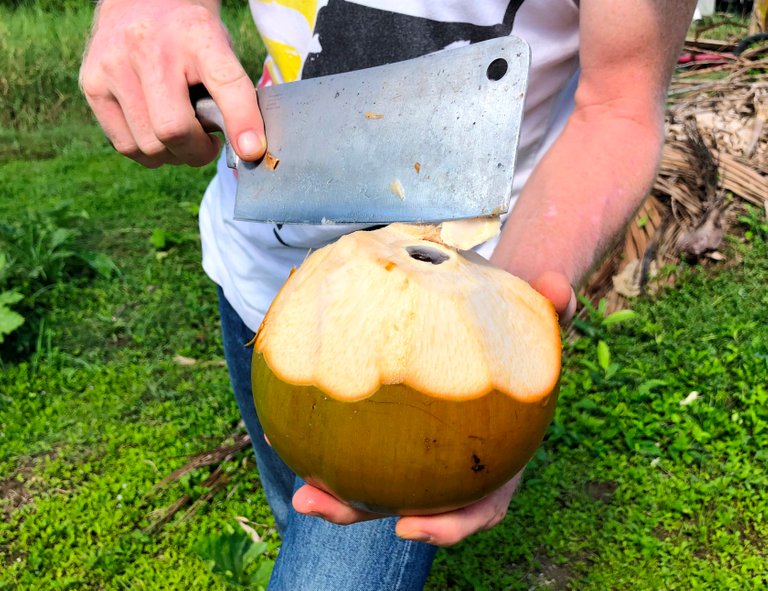 It's all about the smiles these days as it seems there is little else I am in control of. This pandemic has increased the gap between the haves and have-nots so much more than the old status quo.

🙏 THANKS FOR READING 🙏
If you enjoyed this post, please upvote and reblog.
CLICK HERE TO JOIN HIVE AND START EARNING CRYPTO LIKE US

---
Posted on NaturalMedicine.io