I am a kind of person that likes music, and as they say is that, my liking for music doesn't start now, it starts from way back, tracing down to when I was a child, my parents used to tell me countably that, "my love for music was so outstanding, even when I was a child, I used to dance to songs, and they could not counts how many times, I have broken my father's music cassettes just because I never behave like a child in the place of music", and i used to hang around that place where father's musical cassettes were kept.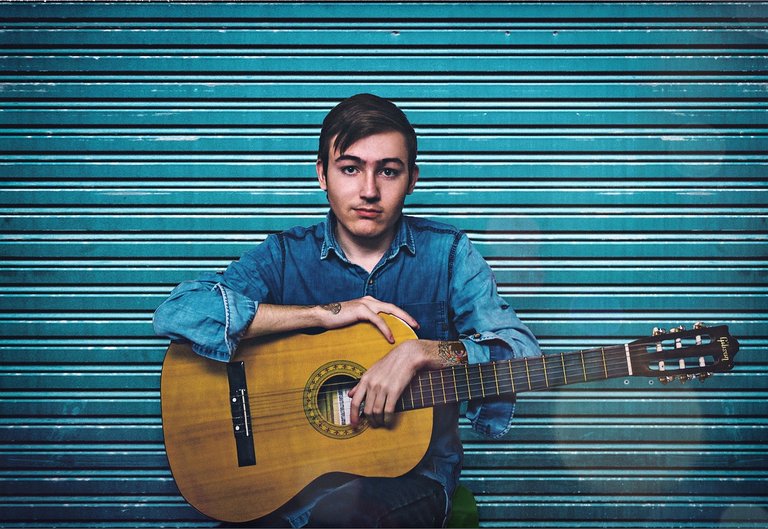 And I have grown up to realized that all the things they said about me and music were true, because the way I feel is that, me and music, we are five and six, i think this is what I would answer to whosoever can asked me a thing about my music life.
So back to my article, I haven't had so many instances where music were an antidote to me, but, there was once a time, I had something similar, which I will summarize that it was truly the art of music, that take me out of that terrible thoughts, which was about to consumed my mind, and gave me back my real self.
These happens two months ago, my cousin's throws a party for his success and the Lord's doing in his life, and he invites friends and families relatives to the event. I was getting prepared to attend the event, I have brought out my trouser from the wardrobe and it was gotten to the shirt, I didn't know how manage there was stain on the shirt, I saw that the toothpaste that was beside the table has stain on it, I was totally annoyed, because it was unbelievable, like, "when did the toothpaste got in there and I didn't noticed", I became weak and thought of the shirt I should wear.
The shirt that just got stained was my favorite, It was the shirt I wanted to wear to the event, as many of my relatives were to be there, I wanted to look nice as well, but the toothpaste scattered my plans.
Then I have to check for which of my other shirt were shiny so that I can wear to the party, I am someone who likes shiny clothes, as I was still checking, the celebrant texted me, he thought I have betrayed him because everyone where there in the venue, according to his message, I was the only one left to be there, and he wanted me to witnessed when he was going to cut the cake, so that I can also say a wish for him.
As there was no more time, I wear on the purple shirt that I see fit and I moved to the venue of the event, already I have noticed that I am late, although my cousin who celebrate the party wanted me to come there before he could cut the cake and then others thing could follow, when he saw me coming, he was happy because unlike other's that were there, I think he knew that my presence was also needed, when I entered, I saw a smile.
The smile was so clear on his face, and by that time the DJ start playing the songs, I was singing along, and he came to welcome me, other family relatives and friends who were in that same venue, witness how my entering to the place make a lot of difference, and I didn't hesitate to dance, my cousin was joyful to see me, maybe he thought I wouldn't come there anymore, since it was late, his cutest smile makes me feels so good.
The event was so remarkable and a memory that people who witness could take home, more people do not knows why I have to dance immediately I got in there, it was my cousin alone who knows how I do, when it comes to music.
We have stayed together before, and I believe he can write a novel about me, in what I do when i hear a sound of music, that i will change automatically to another me, and sometime, I reasons, "what is really in music, if those rhythms in it moved only me, or if I get carried away with the sound of music's"