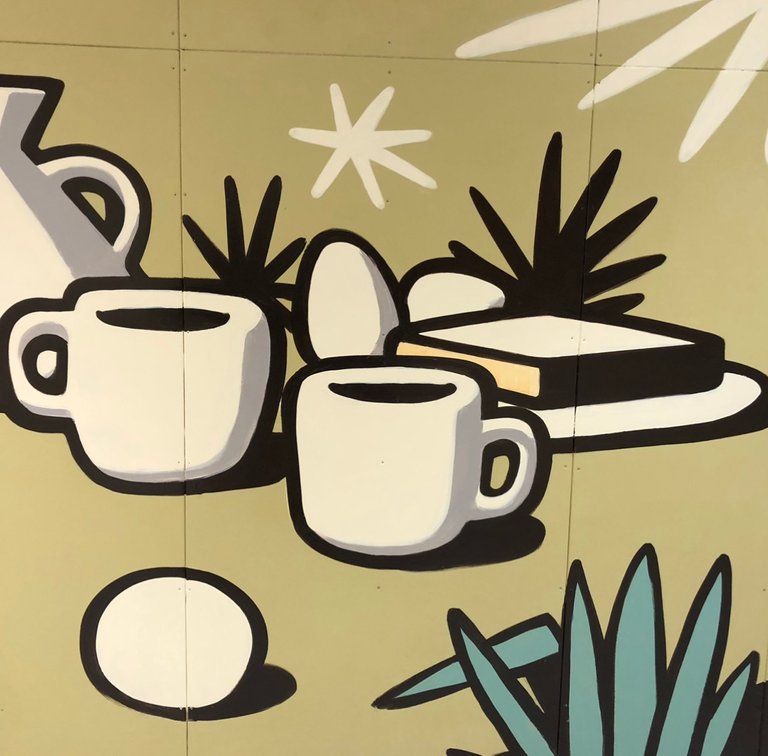 Wall art close to a cafe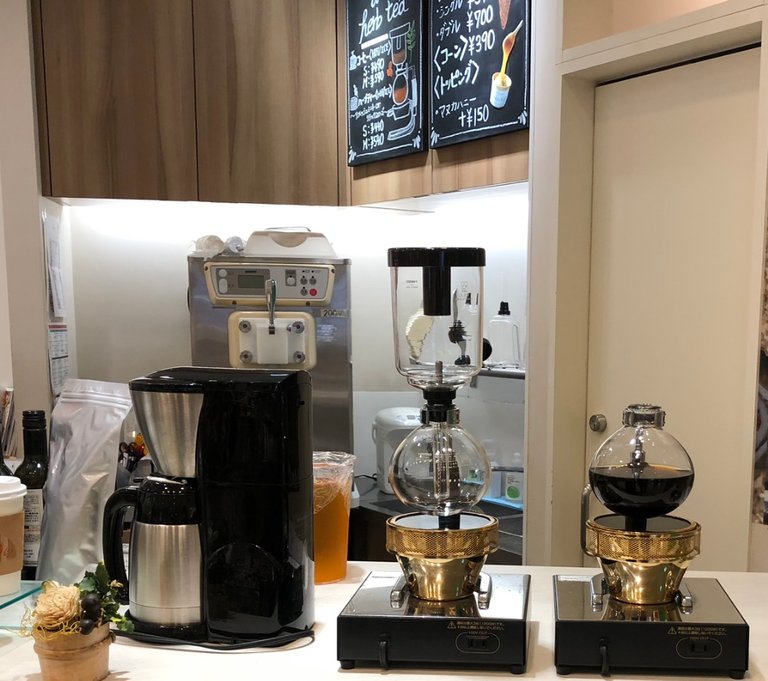 Take-out mini-cafe. Customers "buy and go".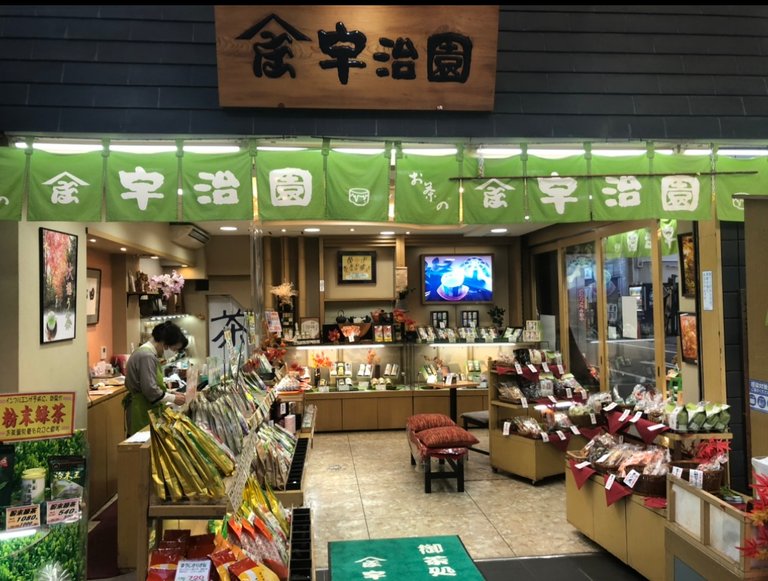 Teashop in center street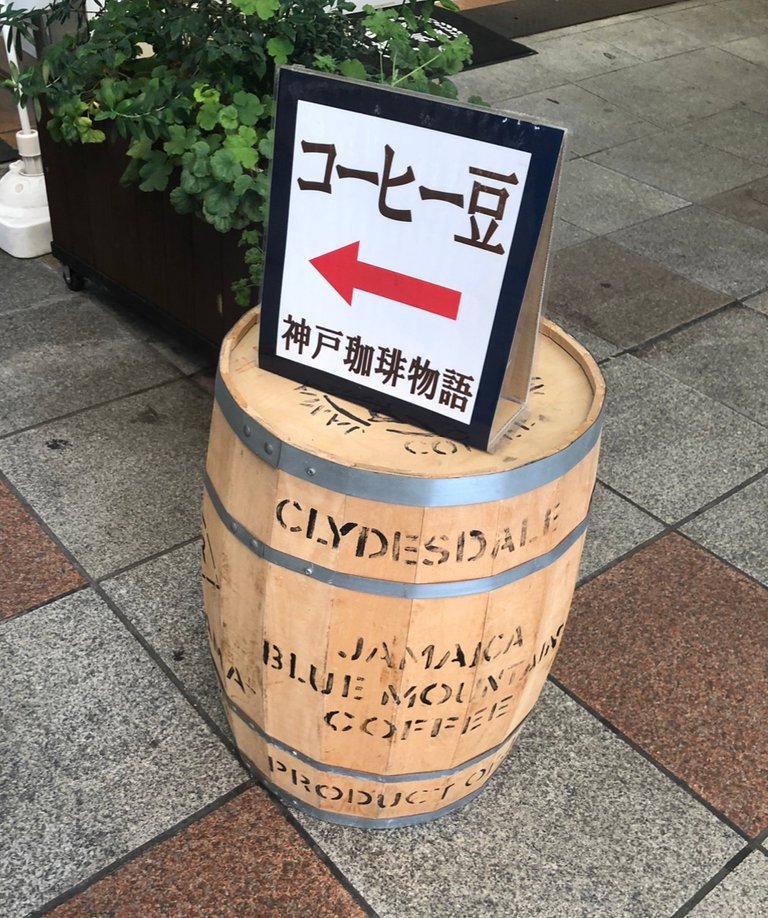 Entrance to a coffee shop in center street, coffee barrel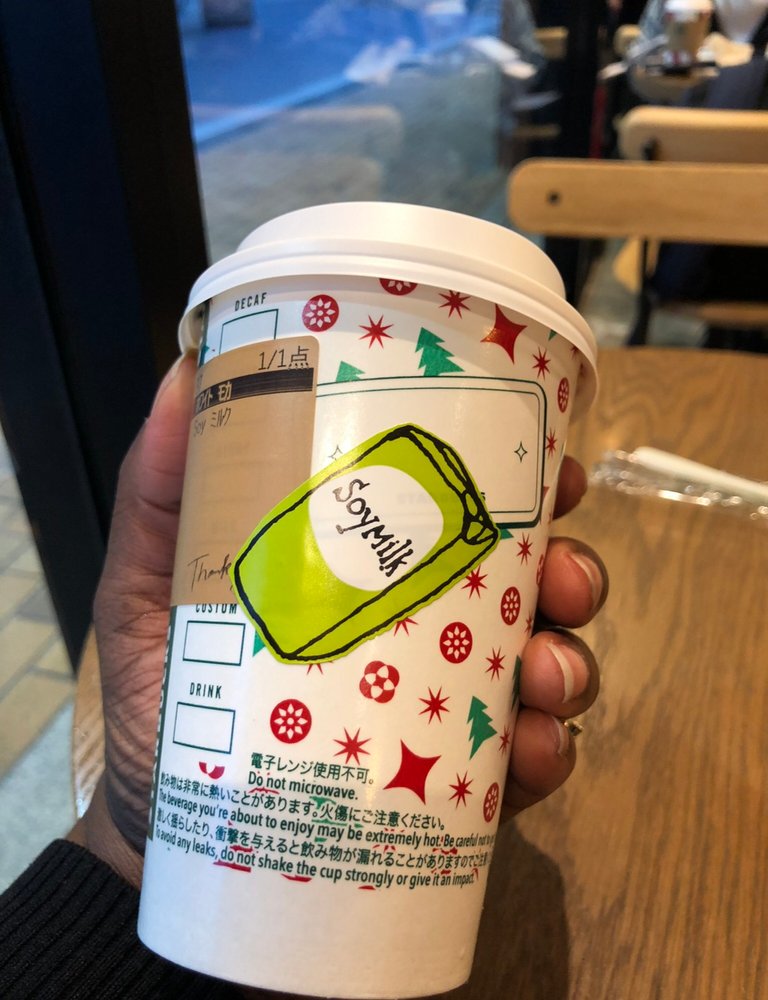 Drink my student recommended
Hi fellow hivers and members of this lovely community. Thought I'd share with you a coffee-ful and tea-ful week that I had. The week involved me walking through a center street (a long street with shops and restaurants) and checking out tea and coffee shops. I also visited a school that uses coffee as compost. I caught up with a friend over lunch and tried a drink my student recommended. Though a mix of events, they all surrounded coffee or tea. Stay with me as I tell you more about it.
Strolling Through Center Street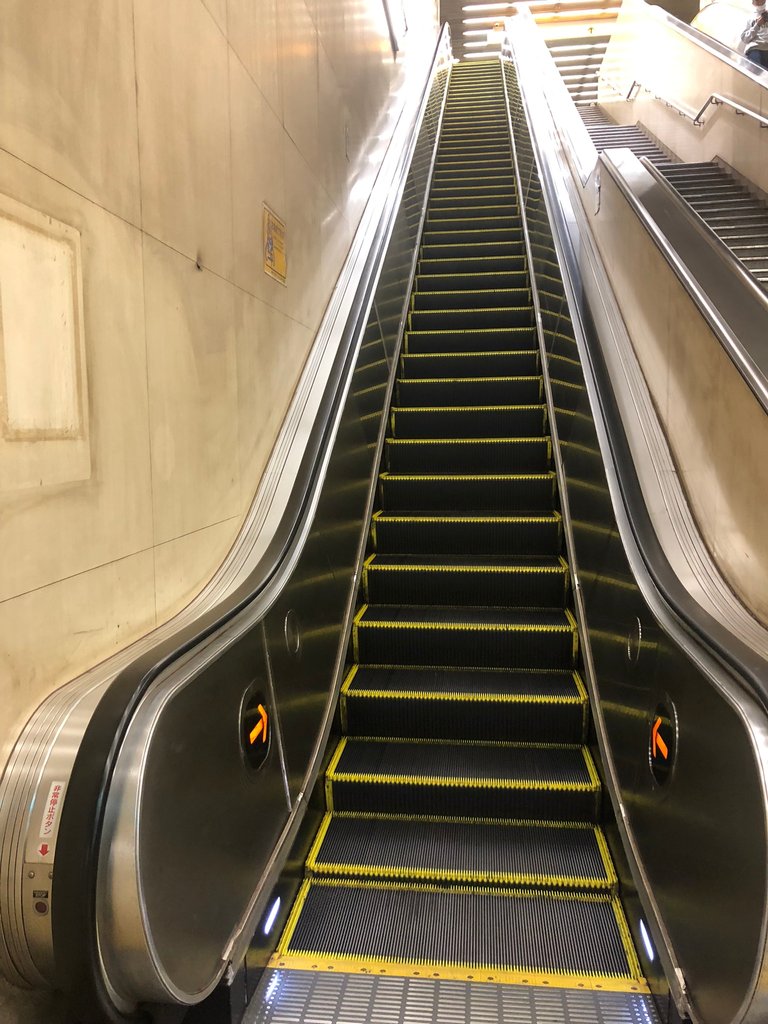 Long escalator after a long day of work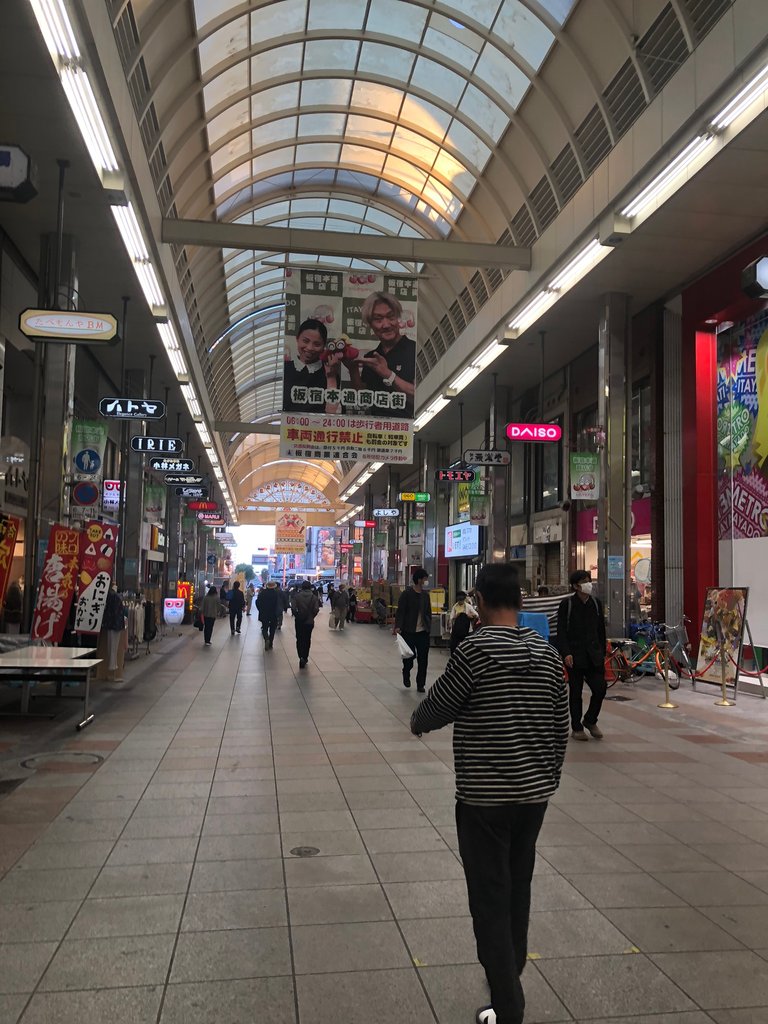 Center Street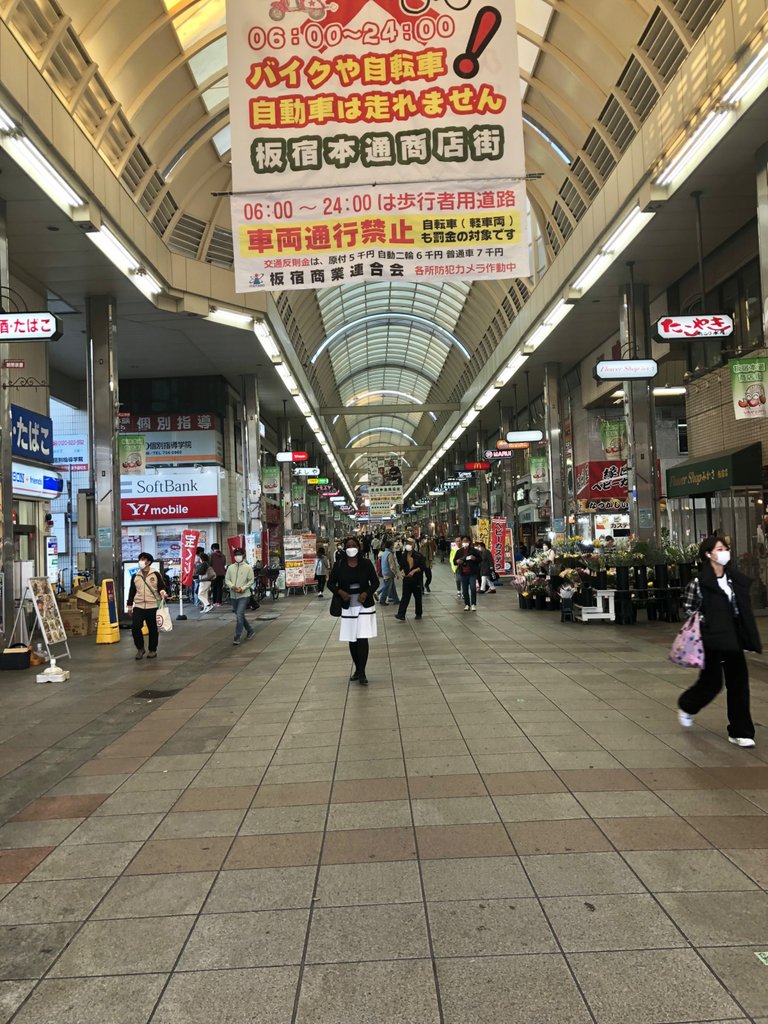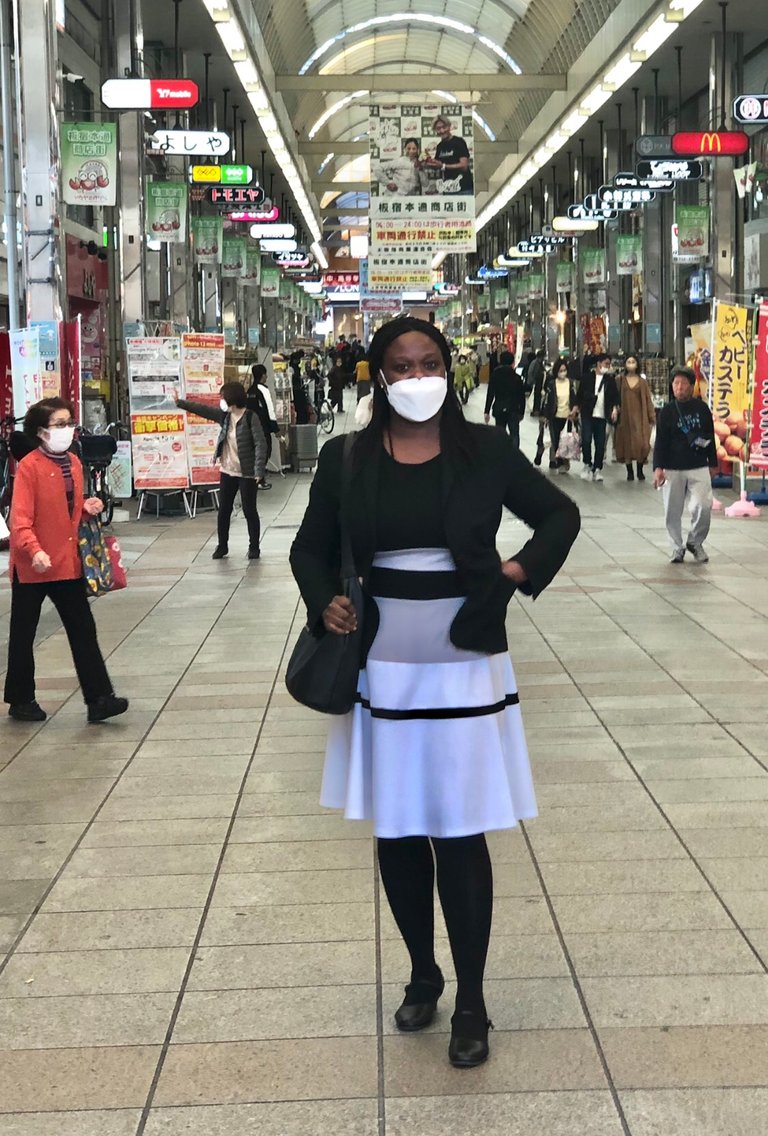 Walking through center street
After a long day of work and en route to the train station. Huzzy and I, though tired, strolled through center street. We saw quite a few coffee and tea shops. At a particular location, there was a tea shop adjacent to a coffee shop. We saw "Cafe London" but it was closed and seemed to have been that way for a long time.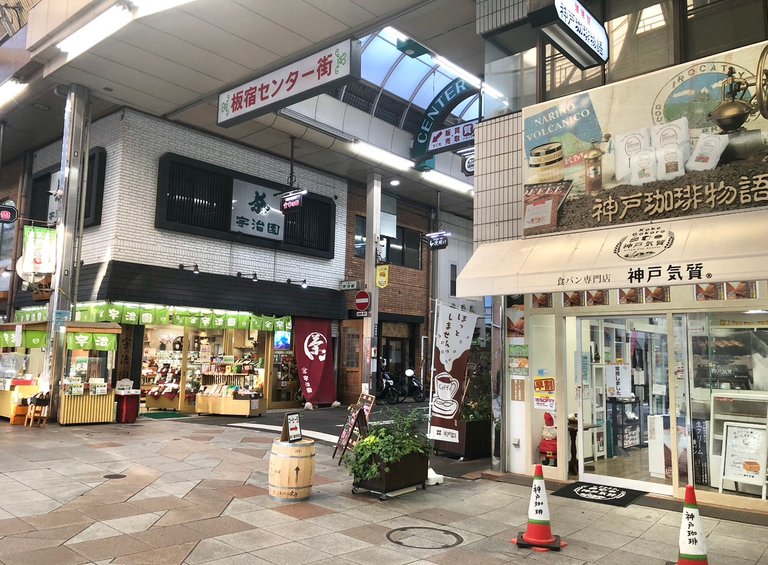 Teashop(on the left) adjacent to a coffee shop (on the right).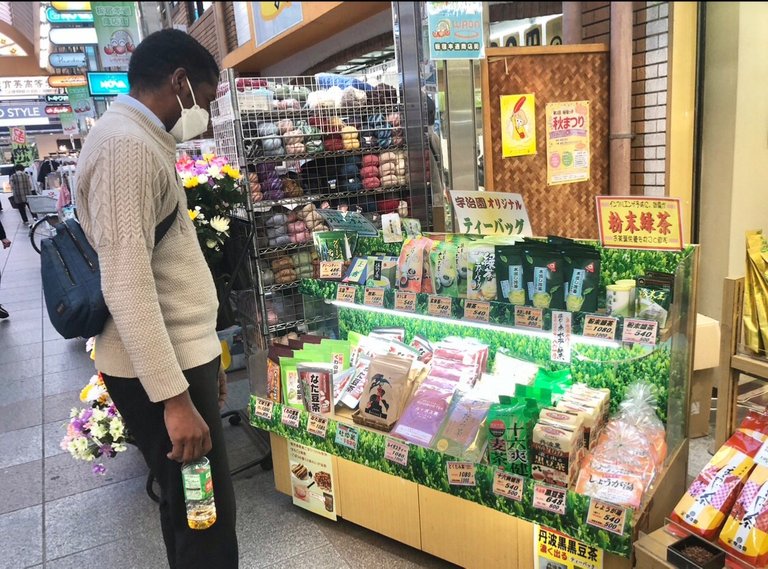 Huzzy checking out the variety of tea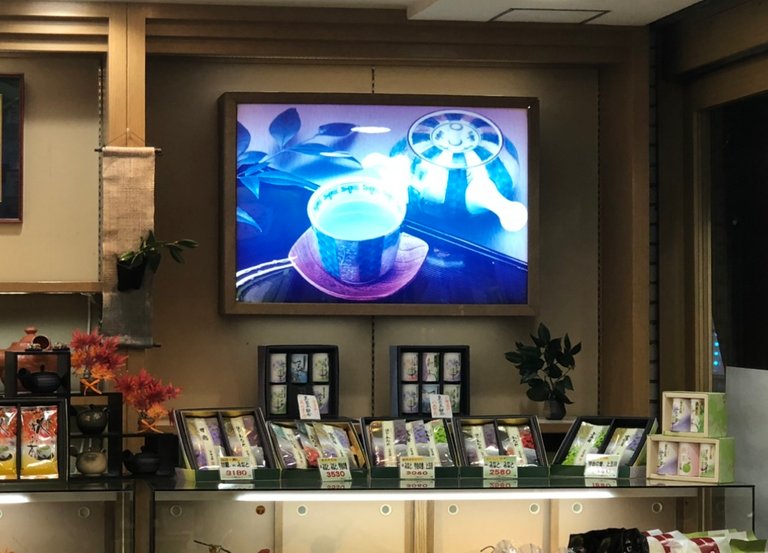 Tea video being shown at the tea shop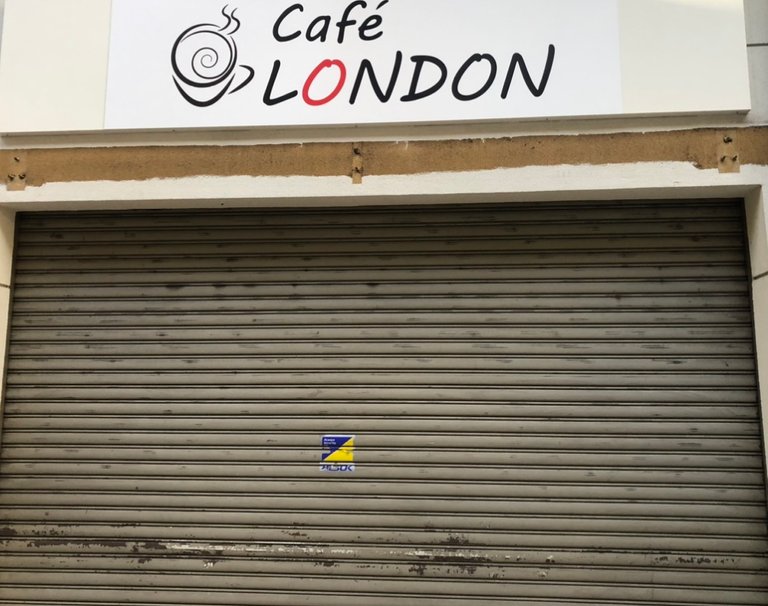 Cafe London seemed to have been closed for a while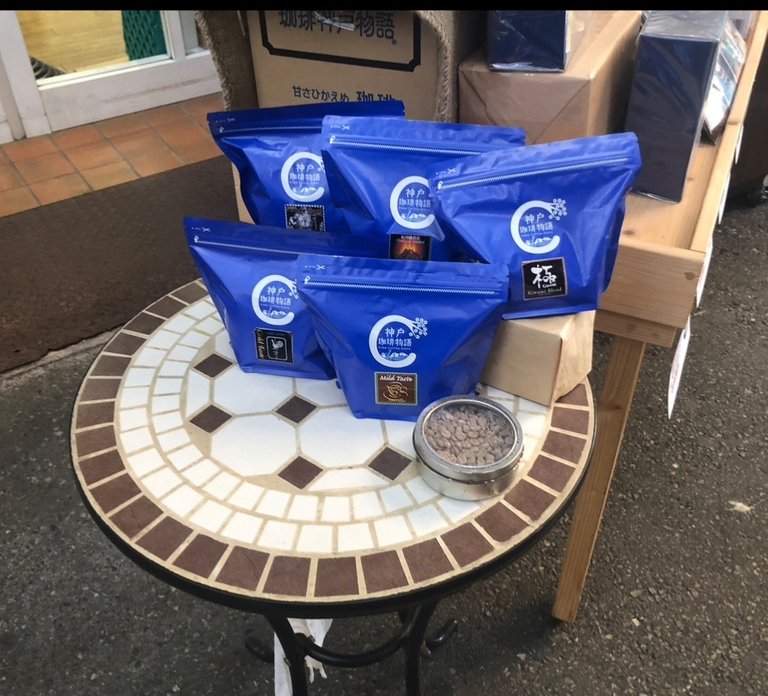 Small coffee display outside the coffee shop.
We found another tea shop. They had an interesting display. I could "feel autumn" based on their set up. The prices were clearly shown. Just before leaving center street, we were drawn to some freshly baked castella (kind of pastry/cake). The smell of sweet pastry pulled us to the vendor. He used an equipment that baked quite a few all at once. They were very reasonable. We ordered twenty of them so we could take some home for our kids. Oh we had to taste a few. They were warm and fairly delicious. We were hungry. Haha!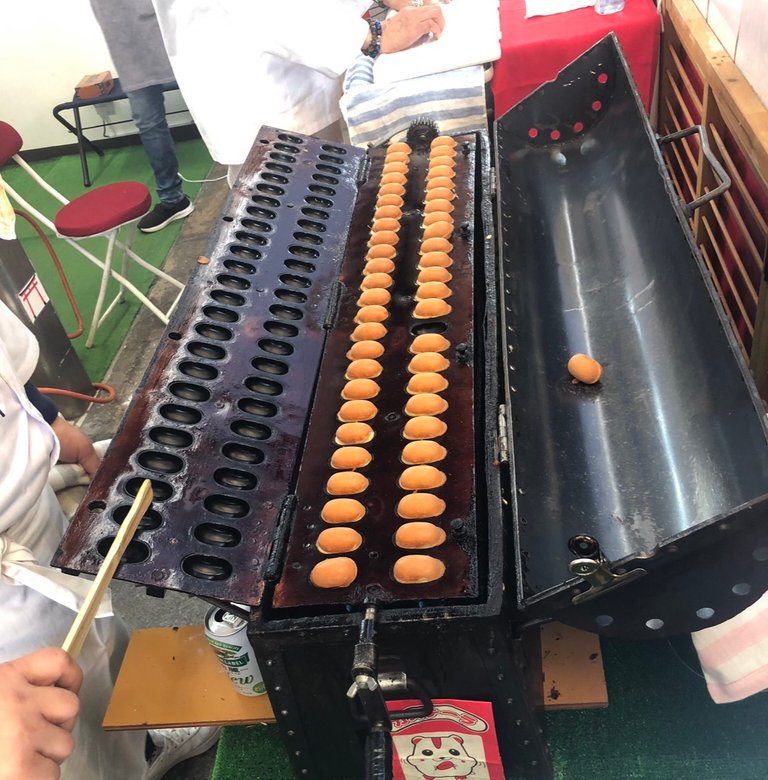 Castella, sweet pastry sold warm (fresh from the "oven").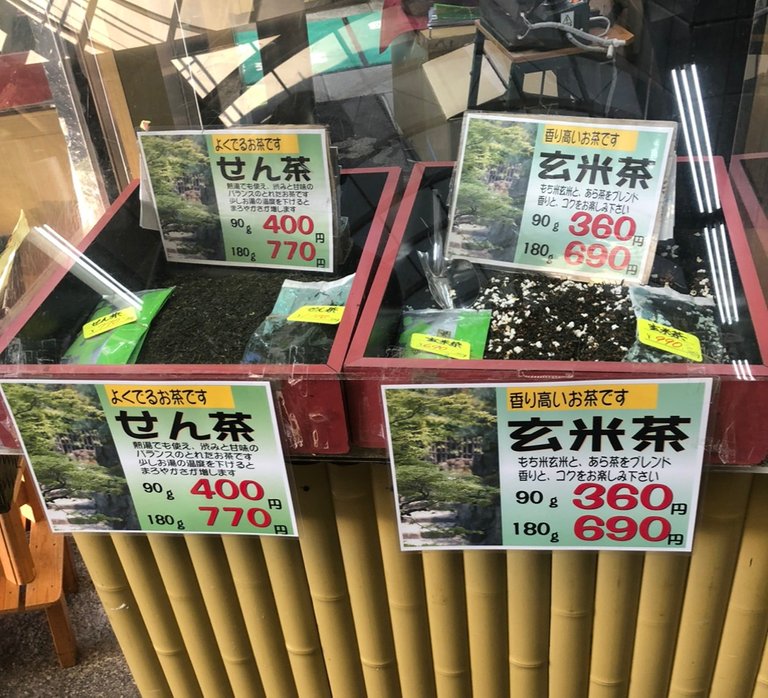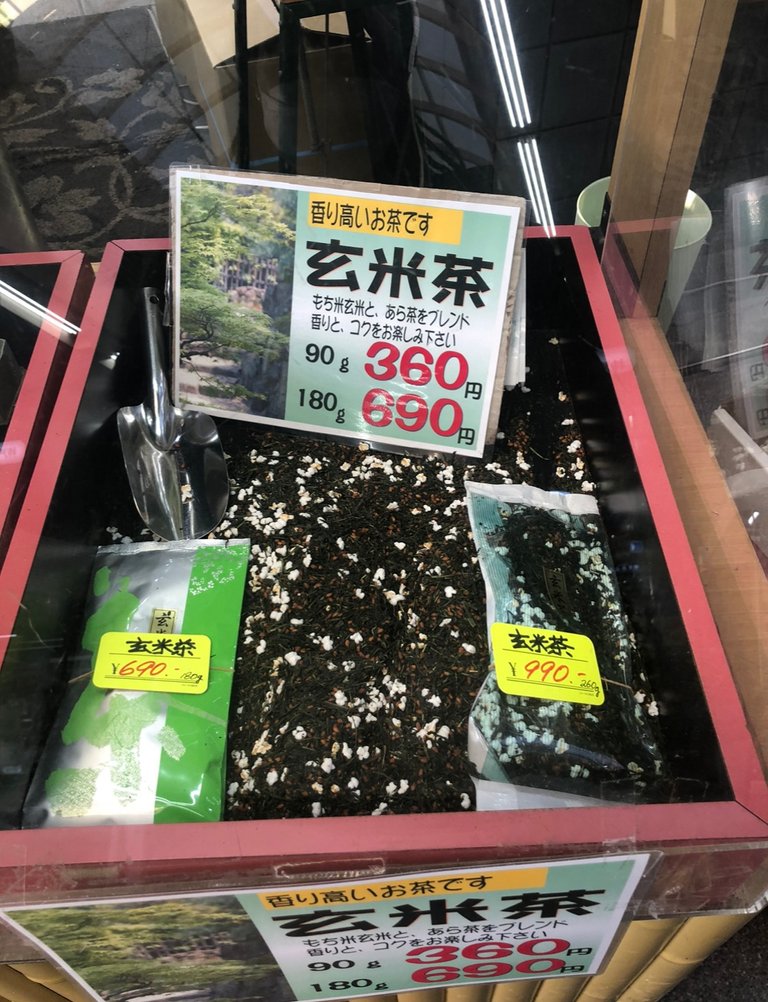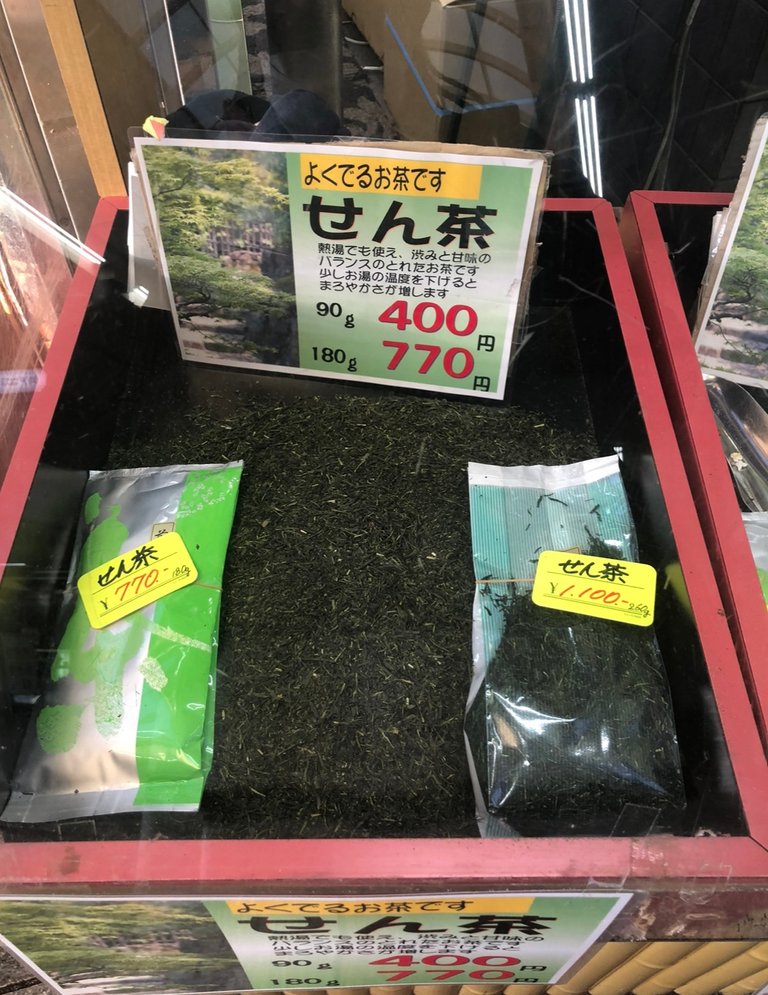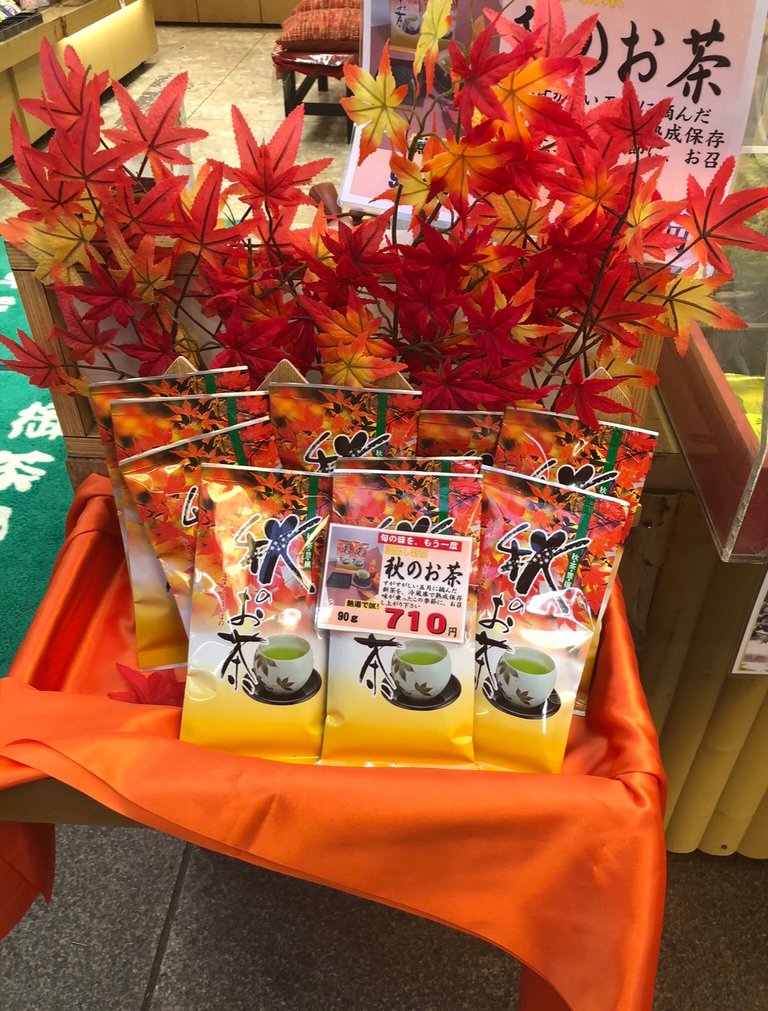 Tea Display at another tea shop.
School Uses Coffee as Compost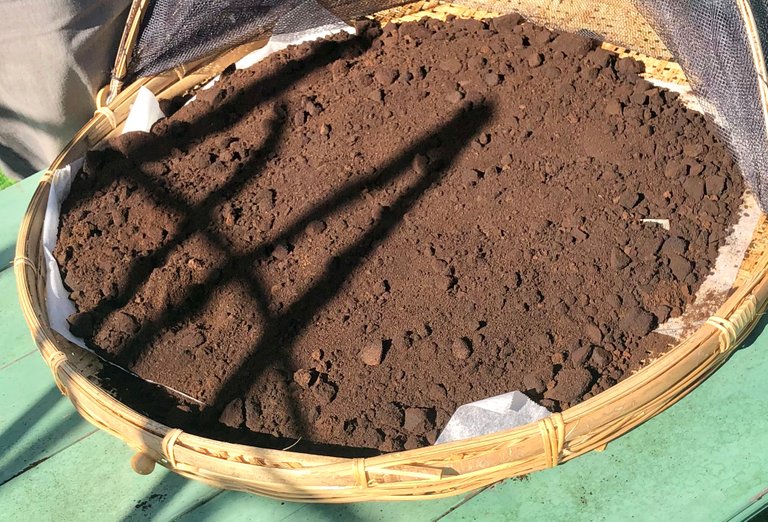 Coffee used as compost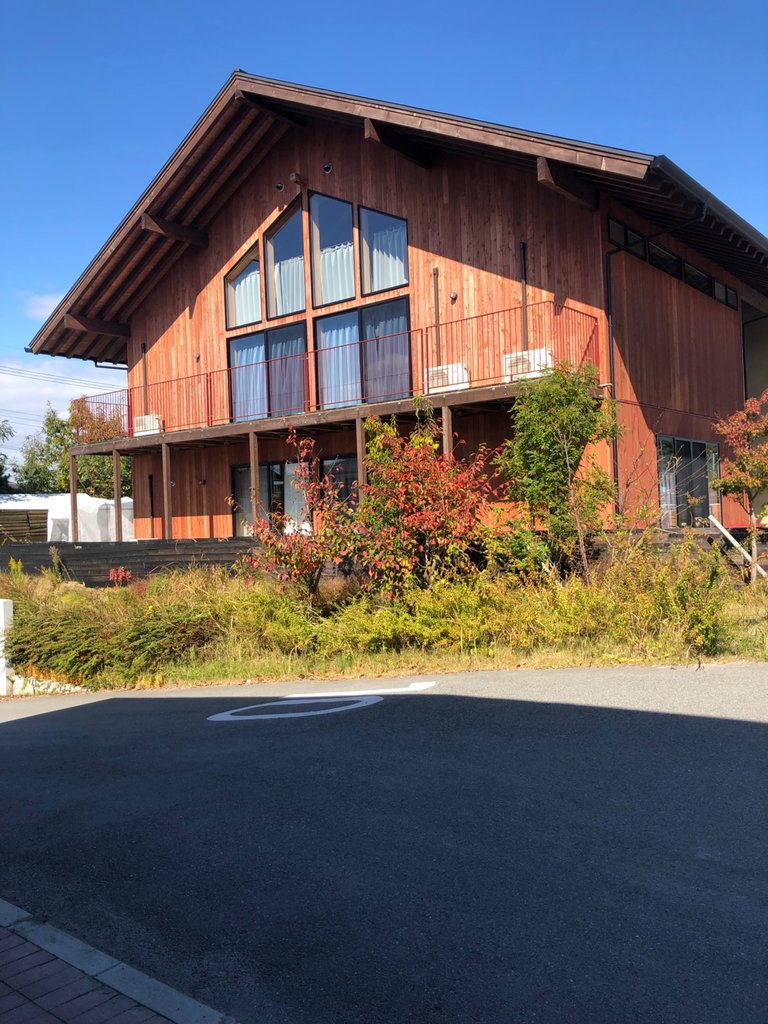 A section of the school, built with wood
During the week, I also visited an international school to observe its practice of sustainable development goals. I was very impressed with how involved students were in building the facilities at their school. I was most impressed by the relationships the school had with different entities in the community and how they re-used and recycled materials. They (the school) collect coffee waste from a coffee shop within the community and use it as compost for the school garden. The garden had an abundance of peppermint and spearmint. I got some for tea and enough for planting some in my own garden.
Lunch With a Friend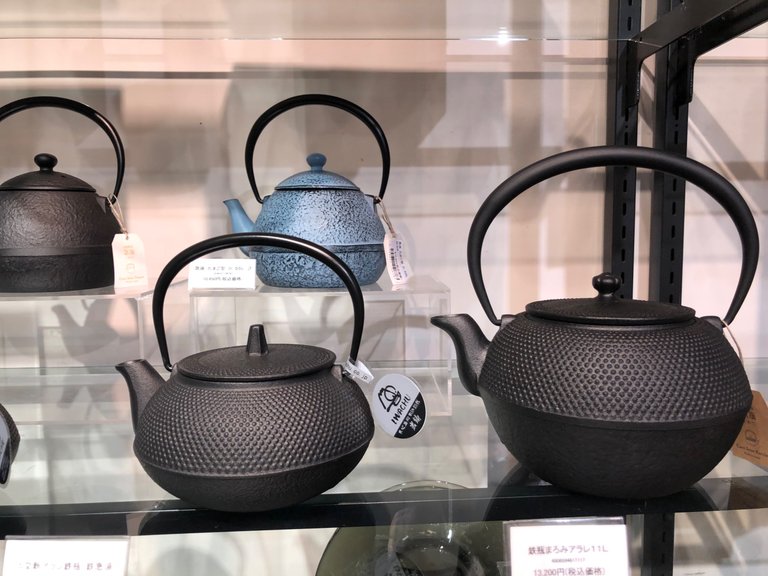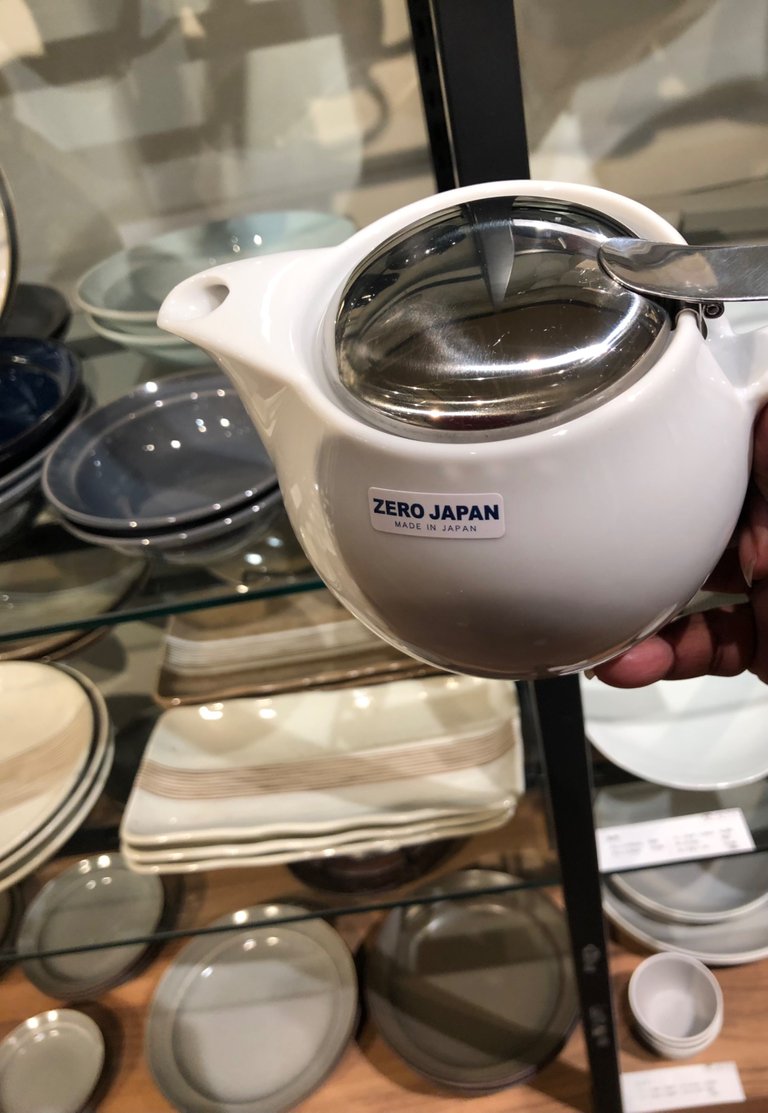 Teapots being sold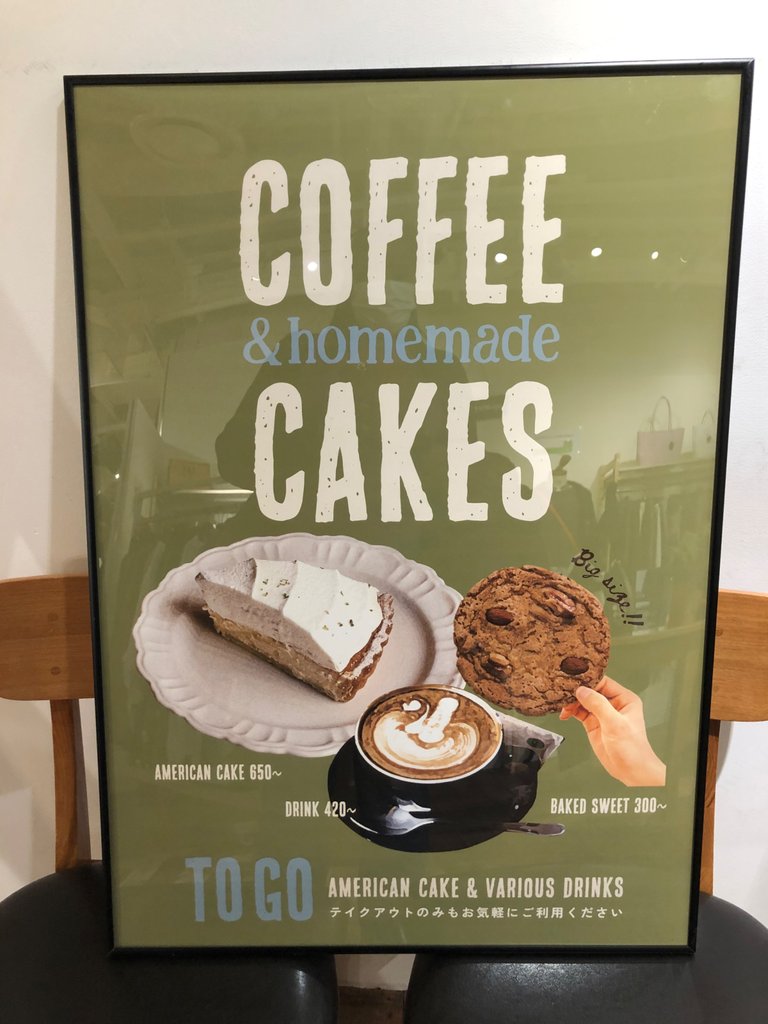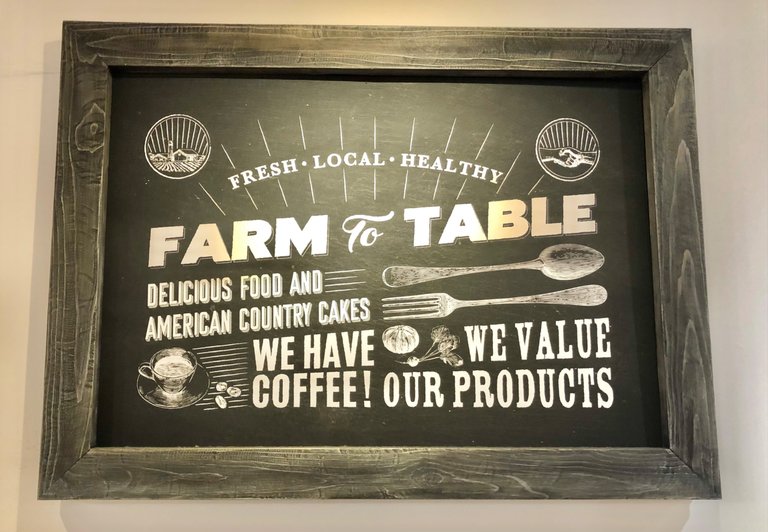 Coffee signs/ boards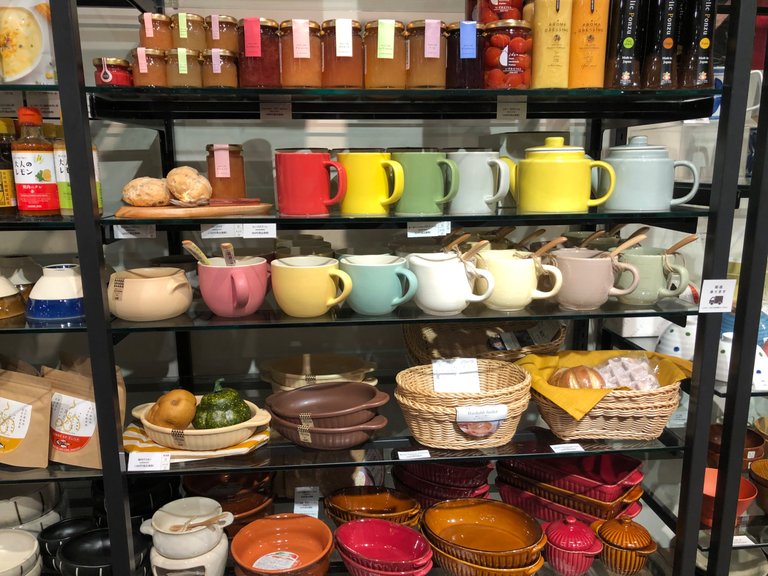 Coffee cups and teacups being sold
I met up with a friend for lunch. We decided to go a cafe we hadn't been. Walking to the cafe was interesting as we passed several shops with equipment for tea and or coffee.
We ordered chicken plates. They came with a good serving of vegetables and pumpkin soup. We had some hot lemonade to go with the meal and had caramel cake for dessert. They were good.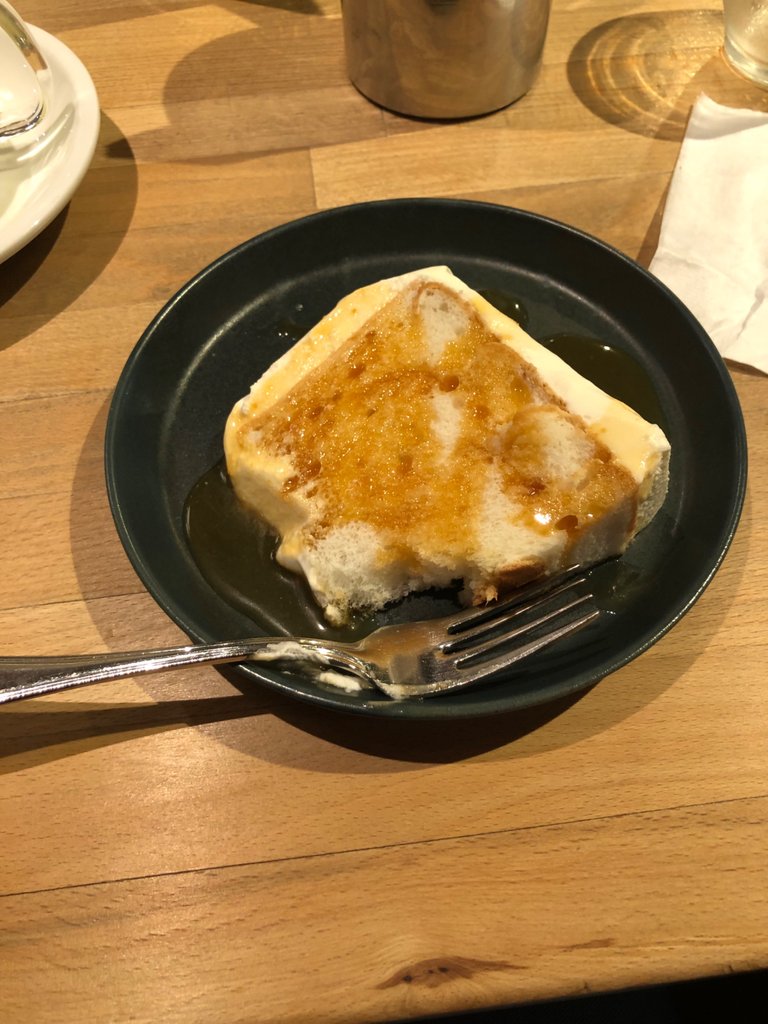 Caramel cake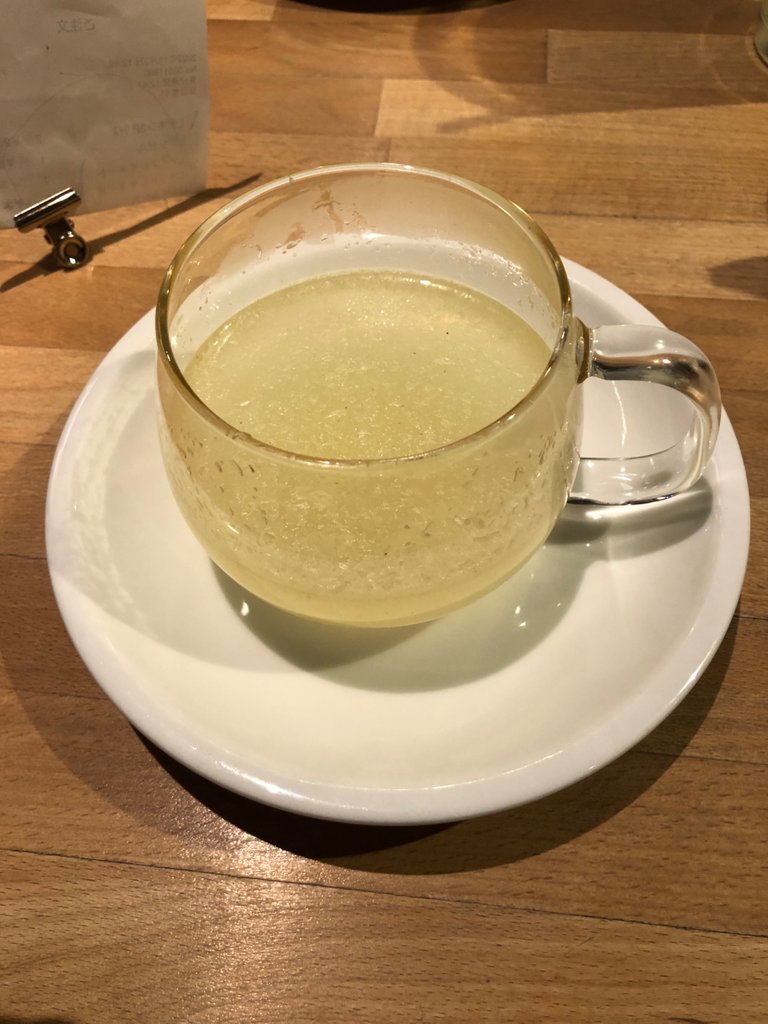 Hot lemonade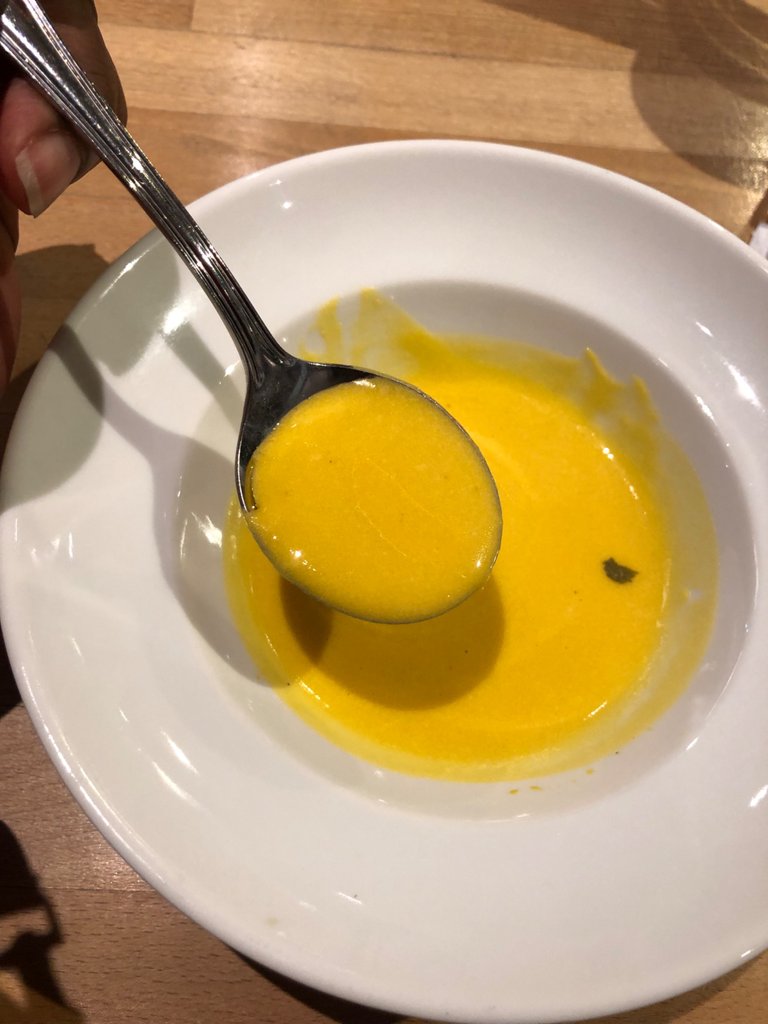 Pumpkin soup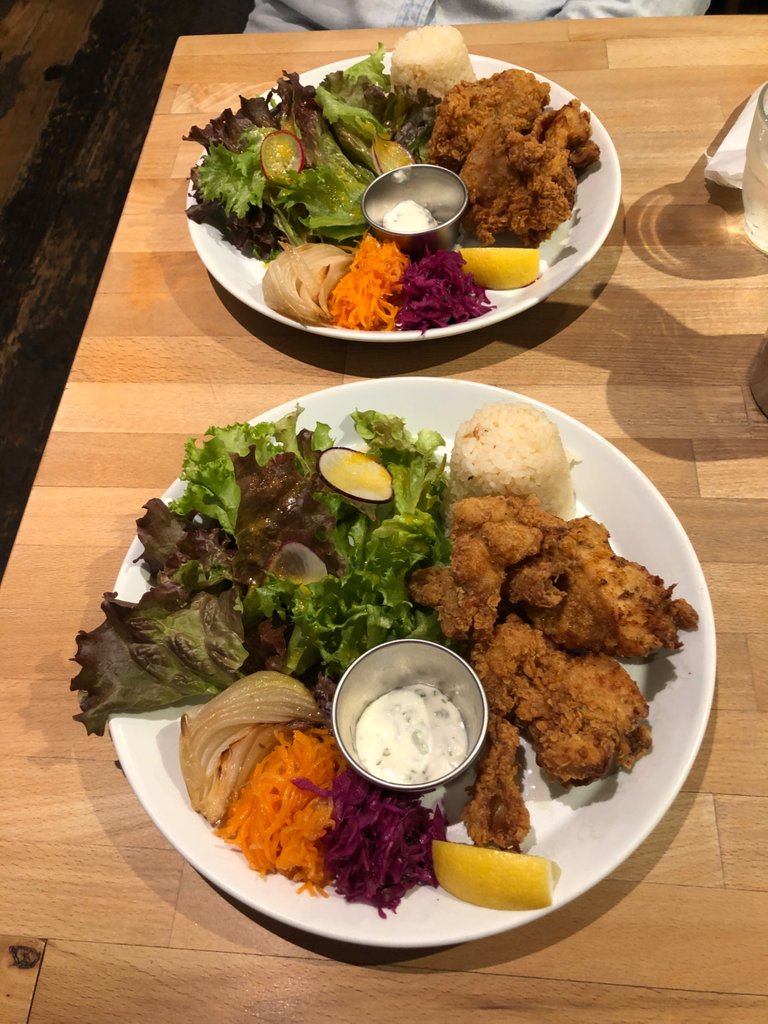 Chicken Plates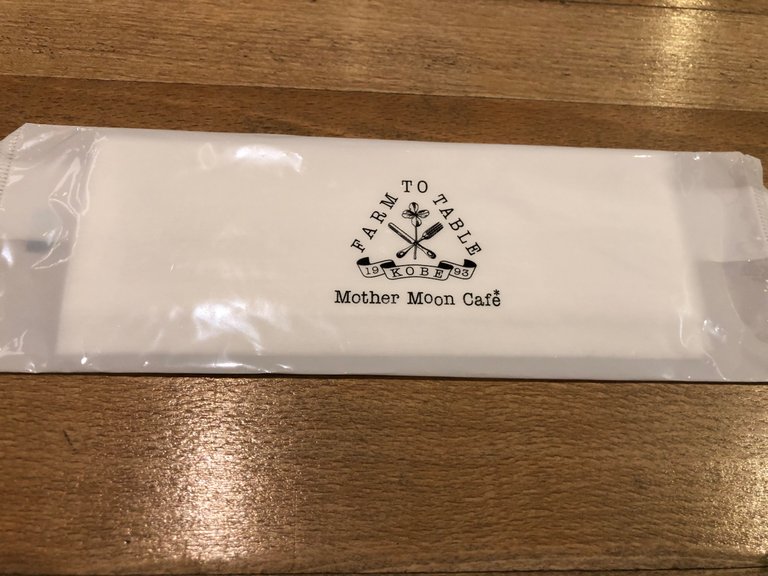 Wet wipes provided by the cafe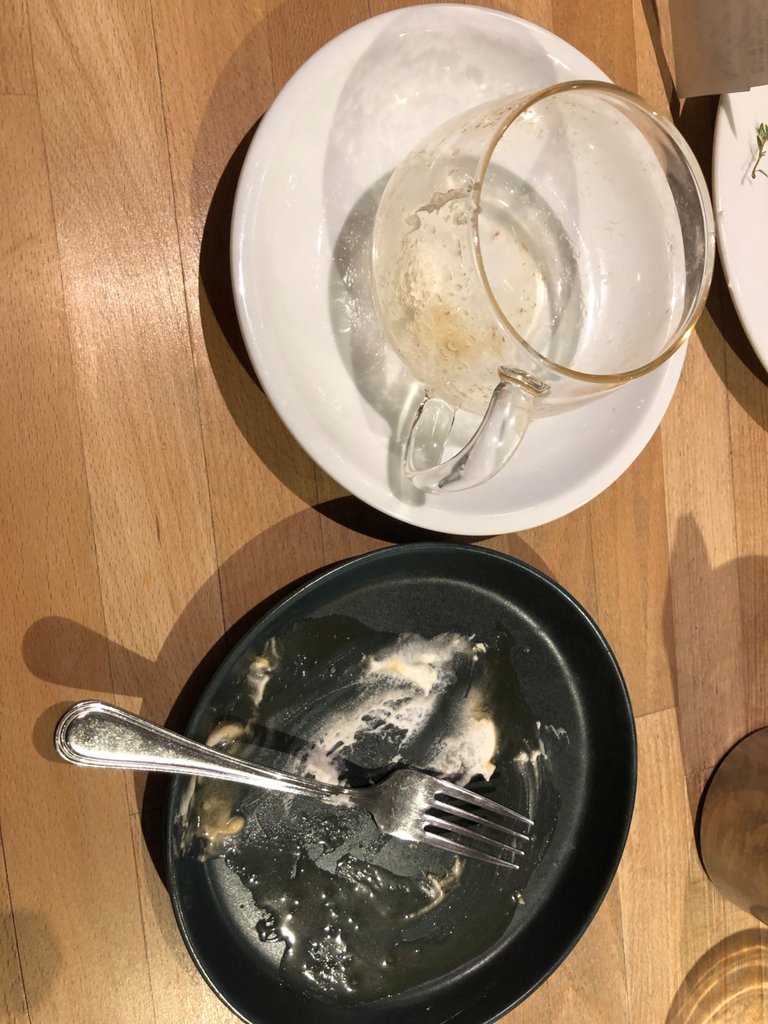 Completed tea and cake
Coffee Special Recommended By a Friend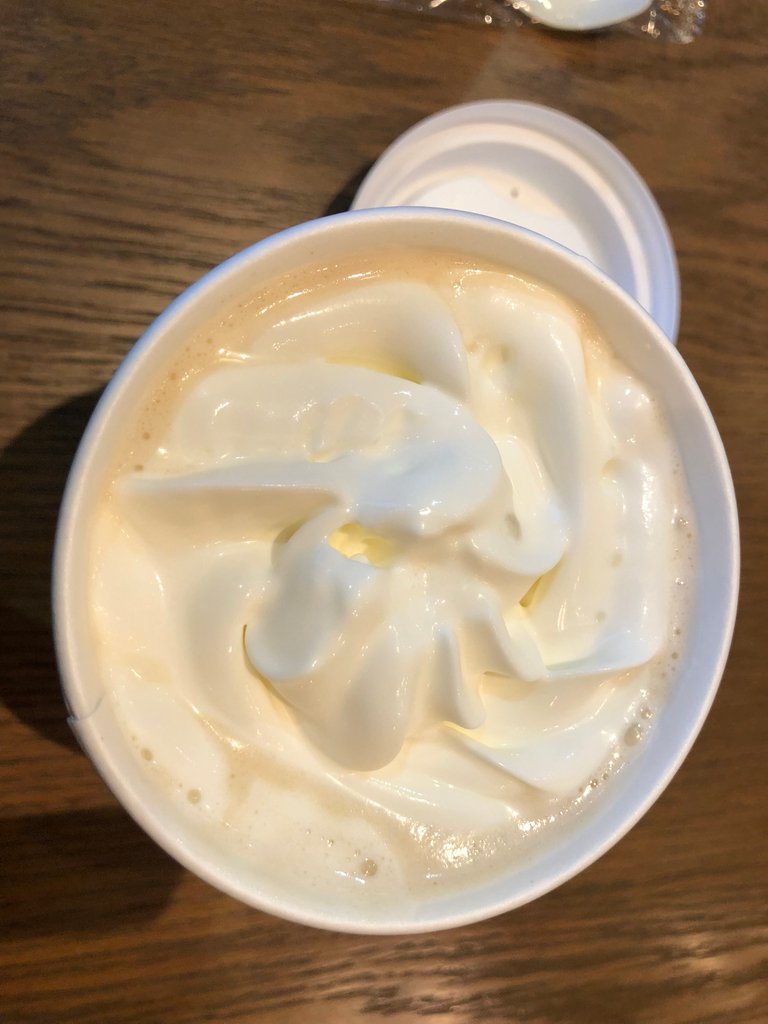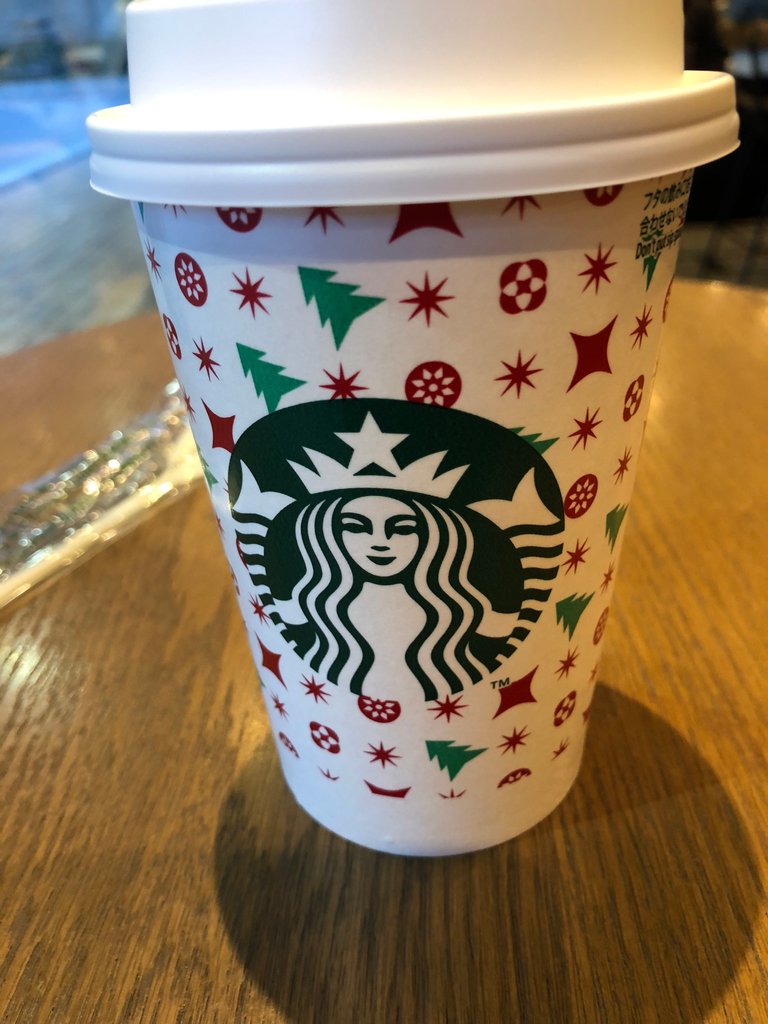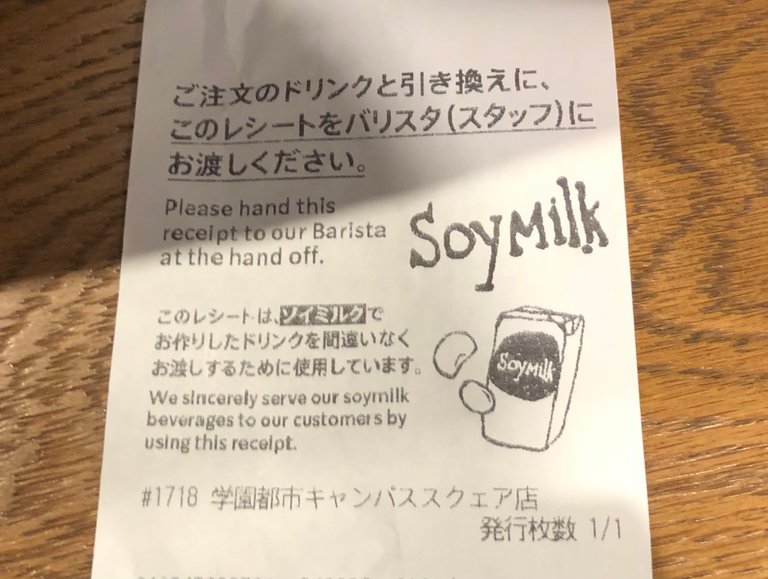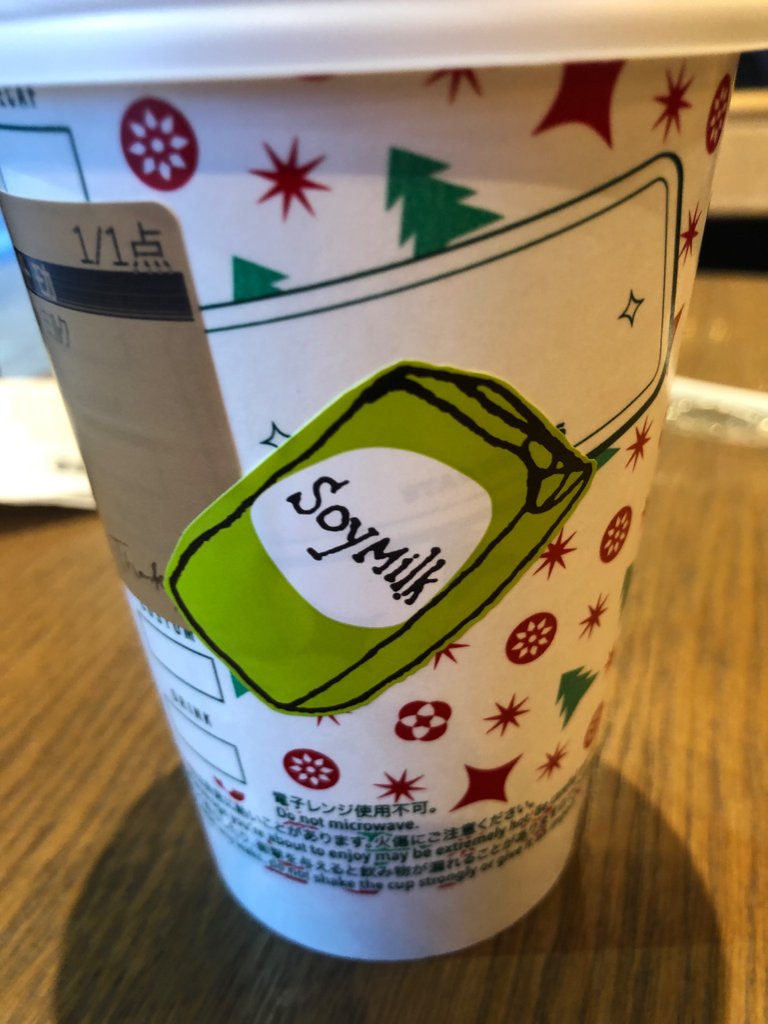 White mocha latte with soy milk, soy milk tag for the barista
In one of my classes, we were discussing making orders at restaurants and cafes. Somehow our discussion ended up with us talking about recommended drinks at cafes. One of my students recommended that I tried Starbuck's white mocha latte with soy milk. From my experiences, some of the drinks can be a bit too sweet. She (my student) assured me that I'd like it. So, I thought I'd give it a try.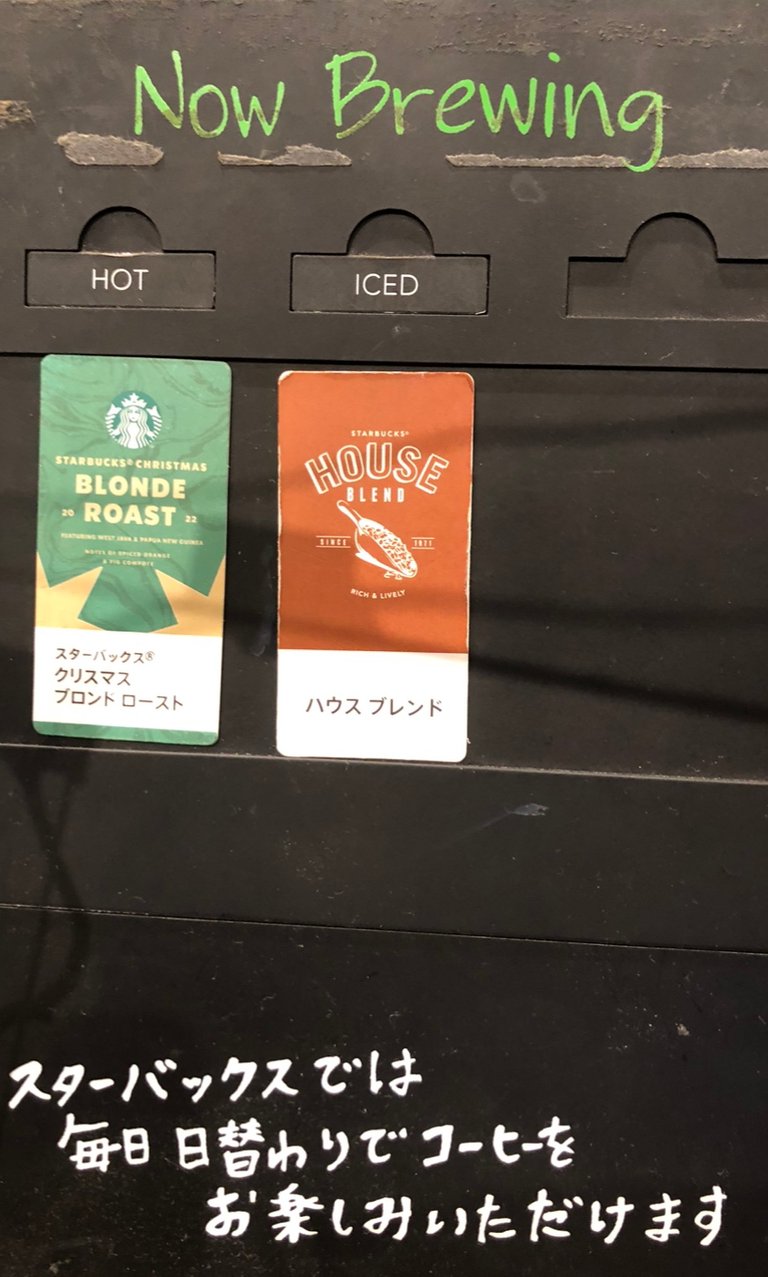 When I got to the cafe, Christmas Blonde Roast(hot) and House Blend(iced) were being brewed.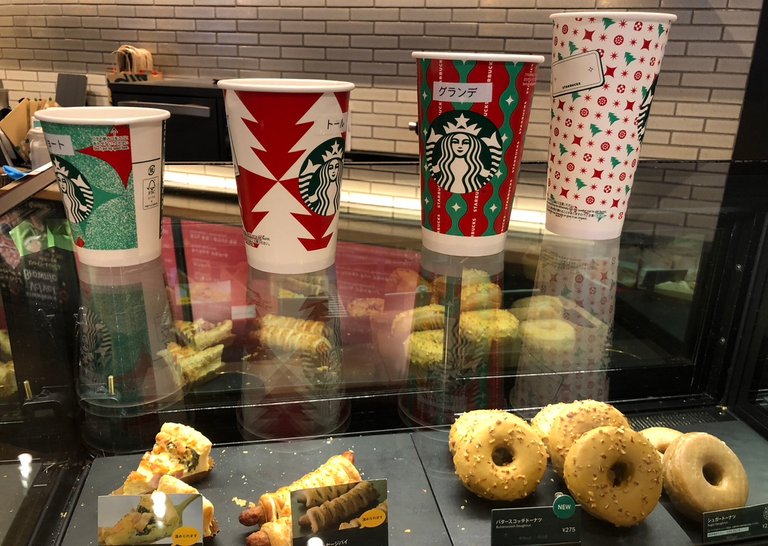 The different Christmas designs and sizes of cups were displayed so that customers could easily choose.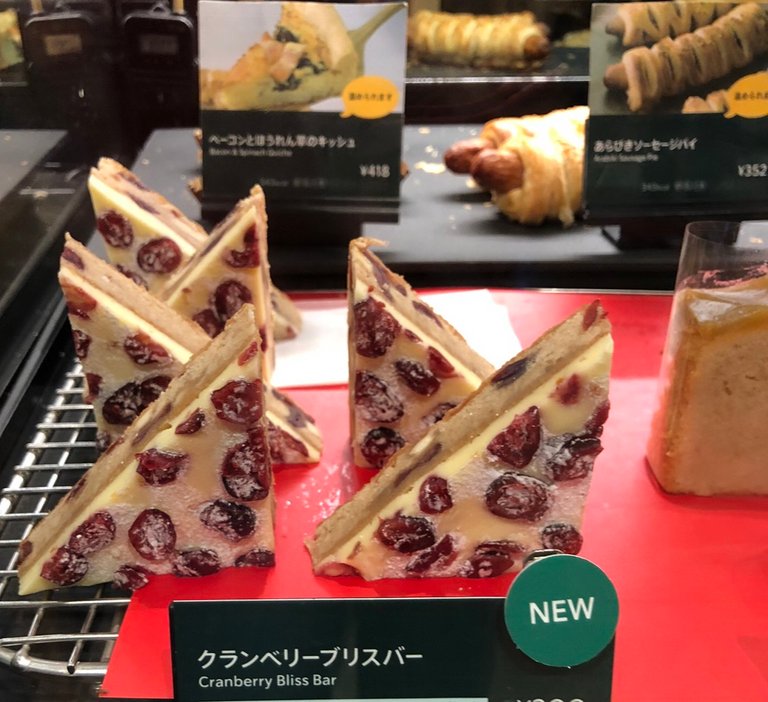 Pastries were available for sale. Cranberry bliss bar was new at the time.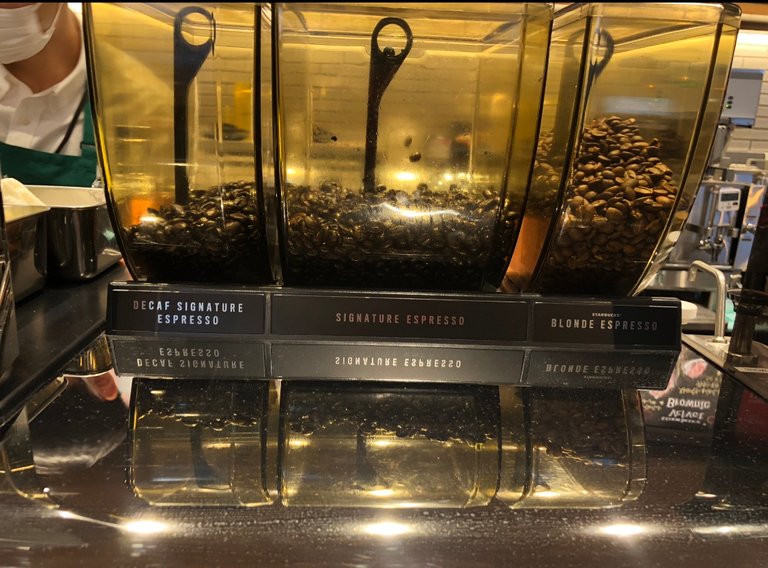 Coffee- Decaf Signature Espresso, Signature Espresso and Blonde Espresso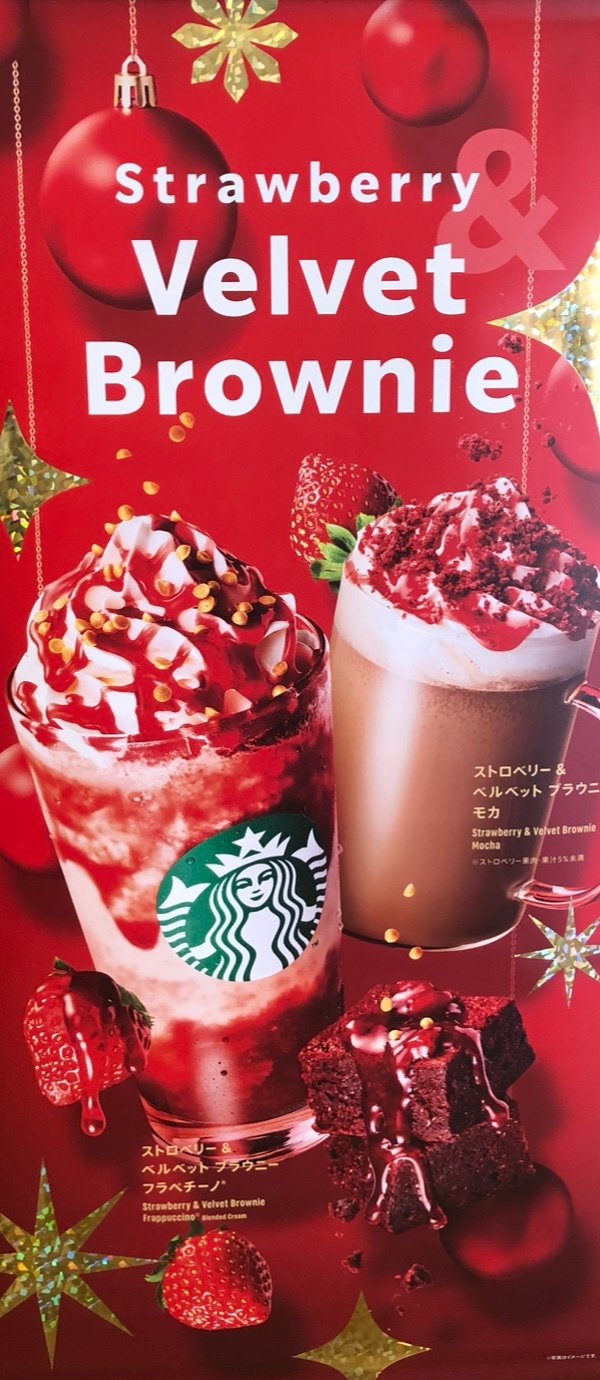 Drink specials- Strawberry and Velvet Brownie Frappuccino, Strawberry and Velvet Brownie Mocha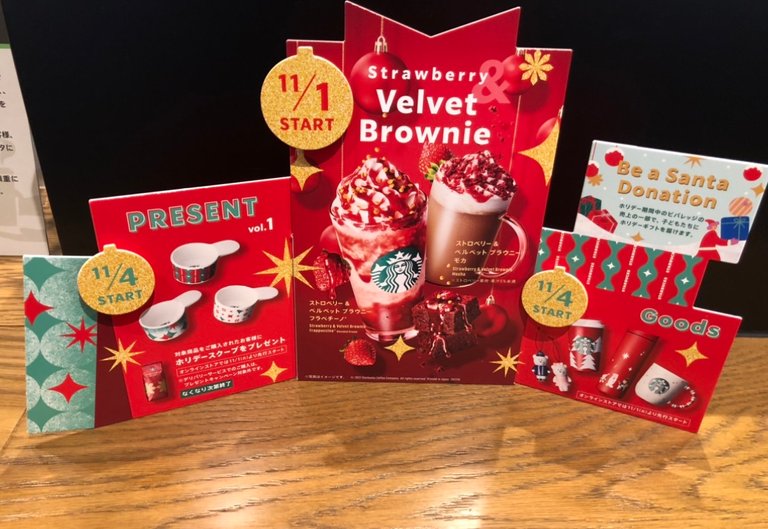 Specials and goods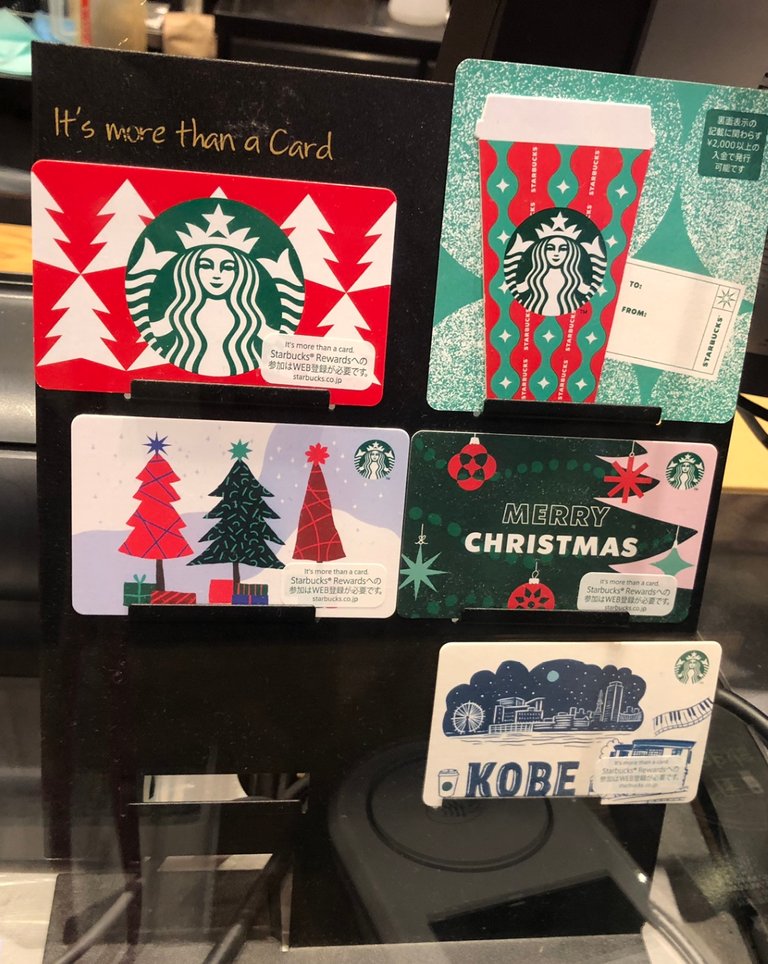 Starbucks Cards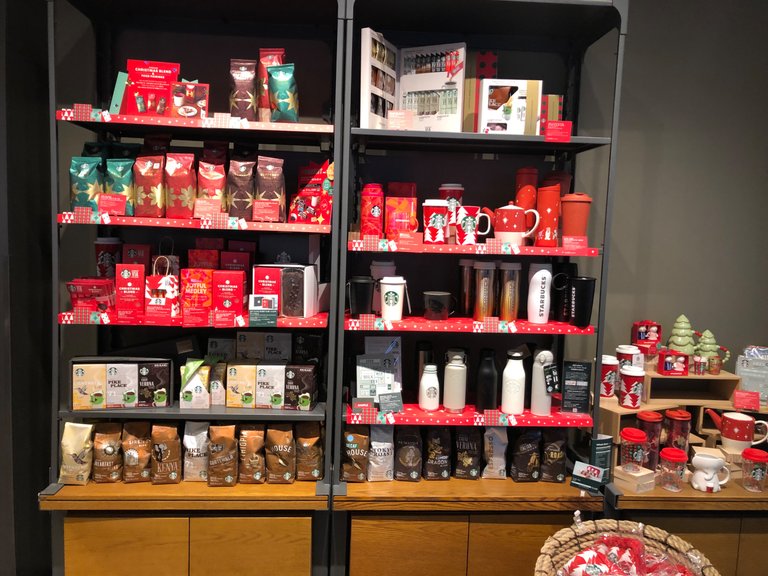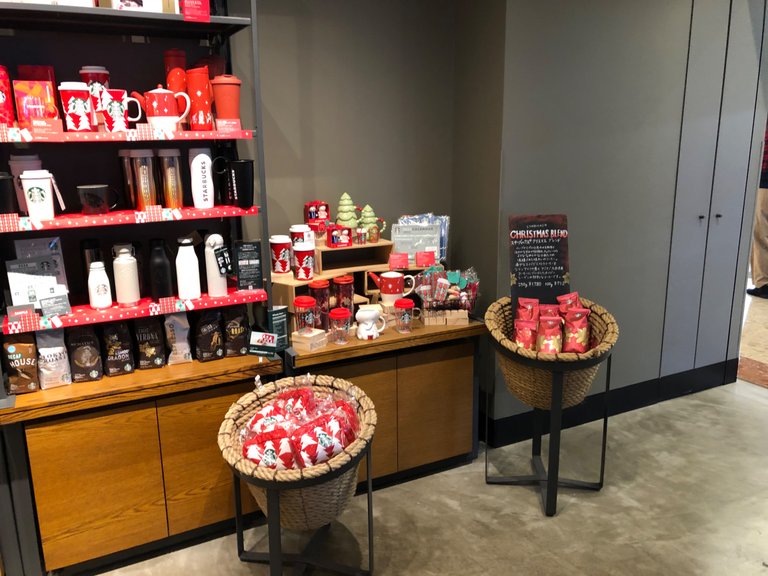 Cups, mugs, tumblers, tea bottles, coffee and so on being sold.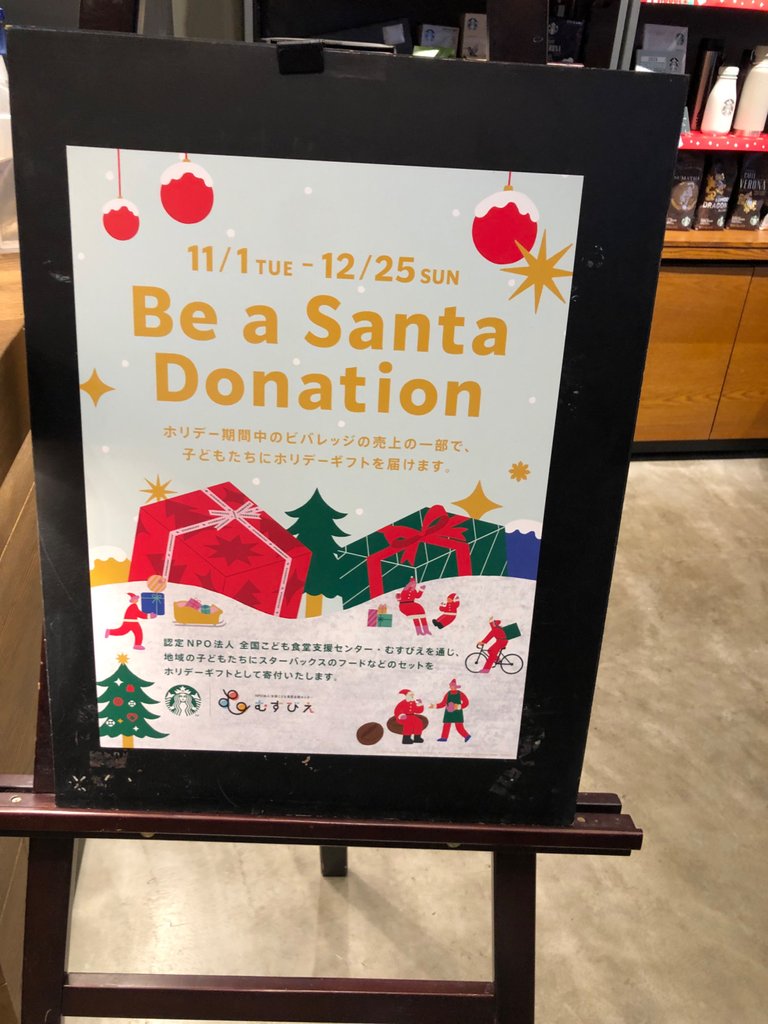 Santa Donation-a portion of sales will be used to donate gifts to children and it will be done through a non-profit organization.
When I got to Starbucks, it was looking all "Christmassy". All serving cups had decor of the season, staff were wearing red and green and even items for sale were dressed up for Christmas. I believe only Santa, his sleigh and reindeer were missing. I almost forgot the name of the drink my student had recommended. I remembered just in time to place my order.
When I saw the whip cream on top, I feared that it would have been a very sweet drink. I collected and stirred it. I liked it from the first sip to the last. It was a great recommendation even for a tea lover or one who prefers tea to coffee. With such satisfaction, of course our coffee discussion continued in the next class.
What drink do you recommend?
Has someone ever recommended that you try a drink and you liked or hated it?
Please share your experience below.
It was indeed a coffee-ful and tea-ful week. Thanks for reading my post. Enjoy your day. 😃