---
Hi Hivian
Welcome to another wonderful week on #Afrituneweek53.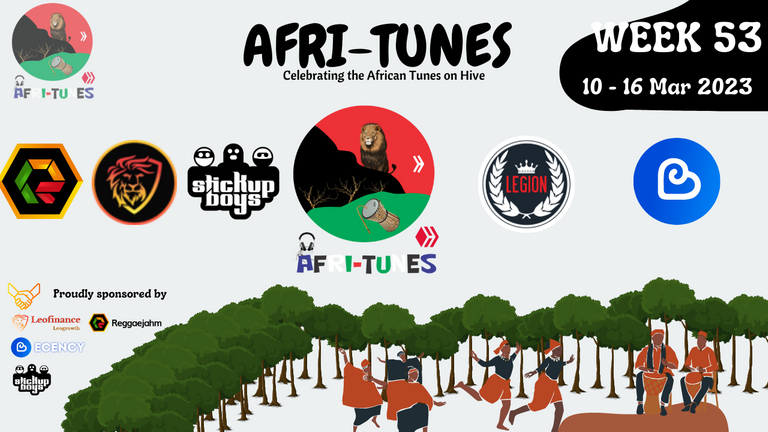 Am happy to be here again for this week's contest.
I will be presenting a song "what a feeling"by Beautiful Nubia a Nigeria yoruba folk and root singer.
This song talks about a lady with good character and beauty.
Many ladies of today thought love is all about beauty and have forgotten that beauty without good character is useless.
Many have lost their future partner because of bad character. Is easy to manage a man or guy with a bad character because when there is genuine love the man will change bad to good character.
A lady with a bad character is difficult because the beauty she has will be the one controlling her always. you will see many handsome and cute guys go for a lady with good character, not beauty because already the beauty they are looking for is character.
Lyrics of the song
'What a feeling'
Ara e ba mi gb'oro kan o oh
Oro eyi nka mi l'aya mo wi o
Omo kan mbe ti mo feran
Bi n o se ba a s'oro ko ye mi rara o
Nko ri iru erin eyi ri o oh
Nko ri iru ife eyi ri o oh
Omo to n'iwa t'o si l'ewa o
Mo fe mo 'le re o, ki nma ba e lo
Jowo mo fe m'awon obi re o, baby mi ye
Jowo mo fe m'awon ore re o oh
Omo on'iwa tutu yi o
Mo fe mo 'le re o, ki nma ba e lo
Baby je nma ba e lo, honey ki nma ba e lo
Ololufe je nma ba e lo
Oh, what a feeling, burning me all up
I can't help myself baby, I wanna love you
I wanna be with you both night and day
Share my life with you baby, I wanna love you
Oh, what a feeling, locking up my lips
I can't express myself baby, I wanna love you
I wanna live with you, grow old in your arms
Have babies with you
Nko ri iru erin eyi ri o oh
Nko ri iru ife eyi ri o oh
Omo to n'iwa t'o si l'ewa o
Mo fe mo 'le re o, ki nma ba e lo
Jowo mo fe m'awon obi re o, baby mi ye
Jowo mo fe m'awon ore re o oh
Omo on'iwa tutu yi o
Mo fe mo 'le re o, ki nma ba e lo
Baby je nma ba e lo, honey ki nma ba e lo
Ololufe je nma ba e lo
Oh, what a feeling, burning me all up
I can't help myself baby, I wanna love you
I wanna be with you both night and day
Share my life with you baby, I wanna love you
Oh, what a feeling, locking up my lips
I can't express myself baby, I wanna love you
I wanna live with you, grow old in your arms,
Have babies with you
N o ma ba e lo ni o-ah o-ah, je n ma ba e lo
N o ma ba e lo ni, baby o je nma ba e lo
N o ma ba e lo ni o-ah o-ah, n o ma ba e lo ni o