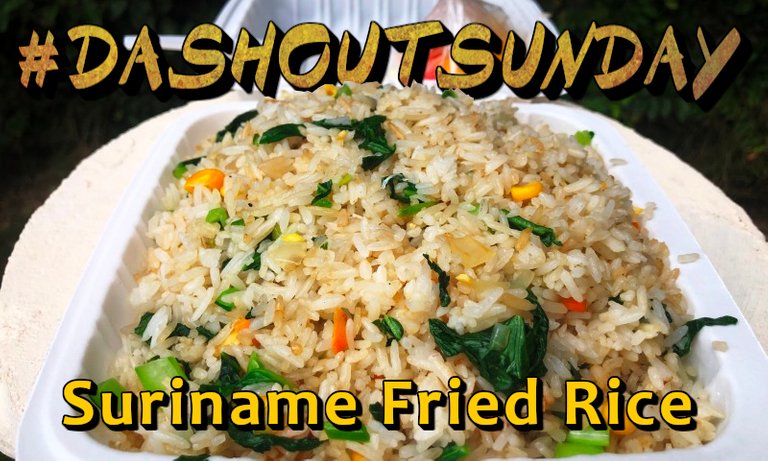 A bit busy lately, we recently took a gamble and purchased fried rice from the Chinese restaurant next door here in Paramaribo.

NOT A TOTAL LETDOWN 🤷‍♂️
     @Sreypov and I are both Ital cooks, so we hold restaurants to a high standard, especially when spending hard-earned money to buy something to eat. We were able to explain to the Chinese restaurant next door that we are vegan, so we decided to see how good the fried rice is from an average Chinese restaurant here in Suriname.
---
---
🍅 EDIBLE, BUT WHERE ARE THE VEGGIES? 🌽
     Okay, so this isn't our first fried rice in Suriname, but unfortunately it is the tastiest so far, but that's not saying much. There were a few dots of corn and a hint of leafy greens, but it didn't appear as though the rice had been properly stir-fried with extreme heat.
     I feel they briefly stir-fried the veggies and then turned down the heat, added the cooked rice, got it warm and called it quits. On the upside, the total price was 70 SRD, roughly $3.78 USD, for two massive takeaway boxes. Quite expensive by our standards, but something we can afford once in a while.
---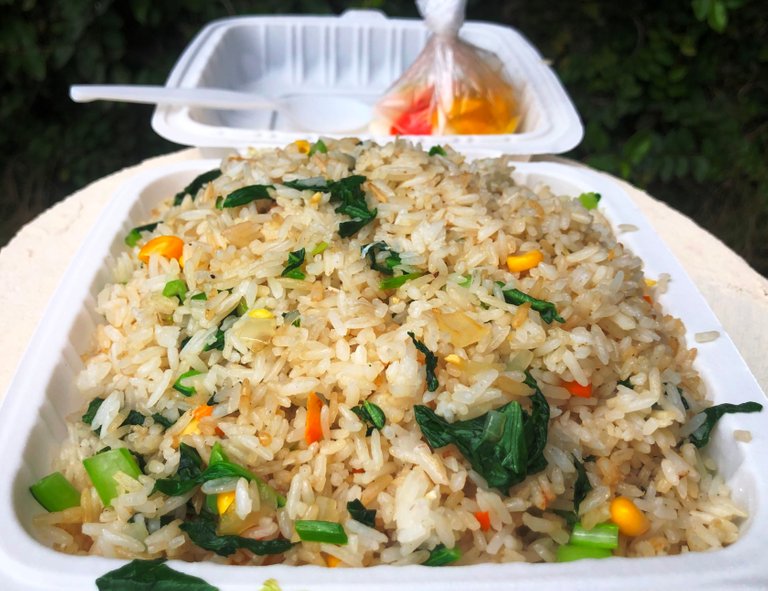 ---
🤸‍♀️ MONKEY-B STEALS THE SHOW 🐵
     Of course Monkey-B wanted to add a little flavor to this post, so she insisted we show you the coconut tree behind our apartment. Not only that, she wanted to strike a yoga-style tree pose next to a tree. She obviously is way more entertaining than any fried rice not abundant with veggies.
---
---

CHECK OUT THE LINK BELOW
#DashOutSunday is a tag we would like people to use on Sundays to share with us their home cooked meals, restaurant outings, take out food and more.
More? Well if you would like, you could tell us about your Sunday, share your thoughts and show some pics from the day along with the meal you had. But the food is the main focus 😁.
RULES

🙏 THANKS FOR READING 🙏
If you enjoyed this post, please upvote and reblog.


Posted via ReggaeJahm | Reggae Culture Rewarded