---
Hi Afri-tunes community and all music lovers, it's Afri-tunes week #79 and this week I'll be presenting a song by Tope Alabi titled talo dabi re, meaning who's like unto thee.
The chorus of the song says; who's to be compared to God in heaven and on earth, there's no one.
Which is absolutely true, there's no other God to be compared with the one that's greater than the greatest, the one is powerful than the most powerful.
If you ask about Jesus, I'll tell you the things he has done for me, and I can't even tell it all... it's just too much than what I can remember, his blessings are new every morning.
God has loved us even before we know Him at all, even when we went astray, He kept us safe hoping to we us come back to Him.
When some are busy fighting for their gods, God is there fighting for us, even the battles we couldn't see.
To crown it all when other gods might be asking for material things or even someone's life in exchange of their protection and provision, God is only asking for praise and thanksgiving, we should just keep praising and giving him all the thanks, cus he alone deserves it all.
I'll be doing an Acapella version of the song, I hope you find it interesting. T for Thanks 🥰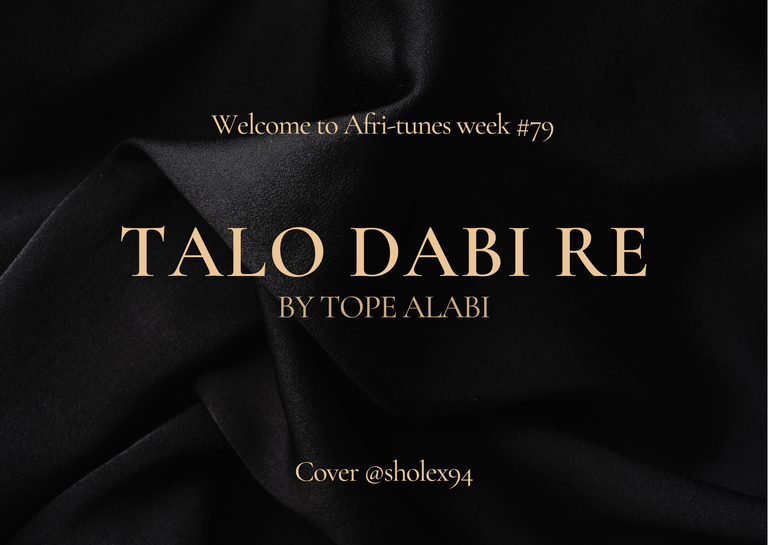 SONG LYRICS
Ask me who is jesus, And I will tell you things he had done for me
Ask me why I love him, And I will tell you how much he loved me when I've not met him at all
Ohun lo wa mi ri nigba ti mo rin na sako
Ohun loo we mi ninu eje re, Mo si mo
Iyebiye ni irapada mi

Ta lo da bi re L'aye a'torun
Ko si o, ko si o
Mi o ri rii ko ma si, Ta lo da bi re
L'aye a'torun, Ko si o


check full lyrics here
---
▶️ 3Speak